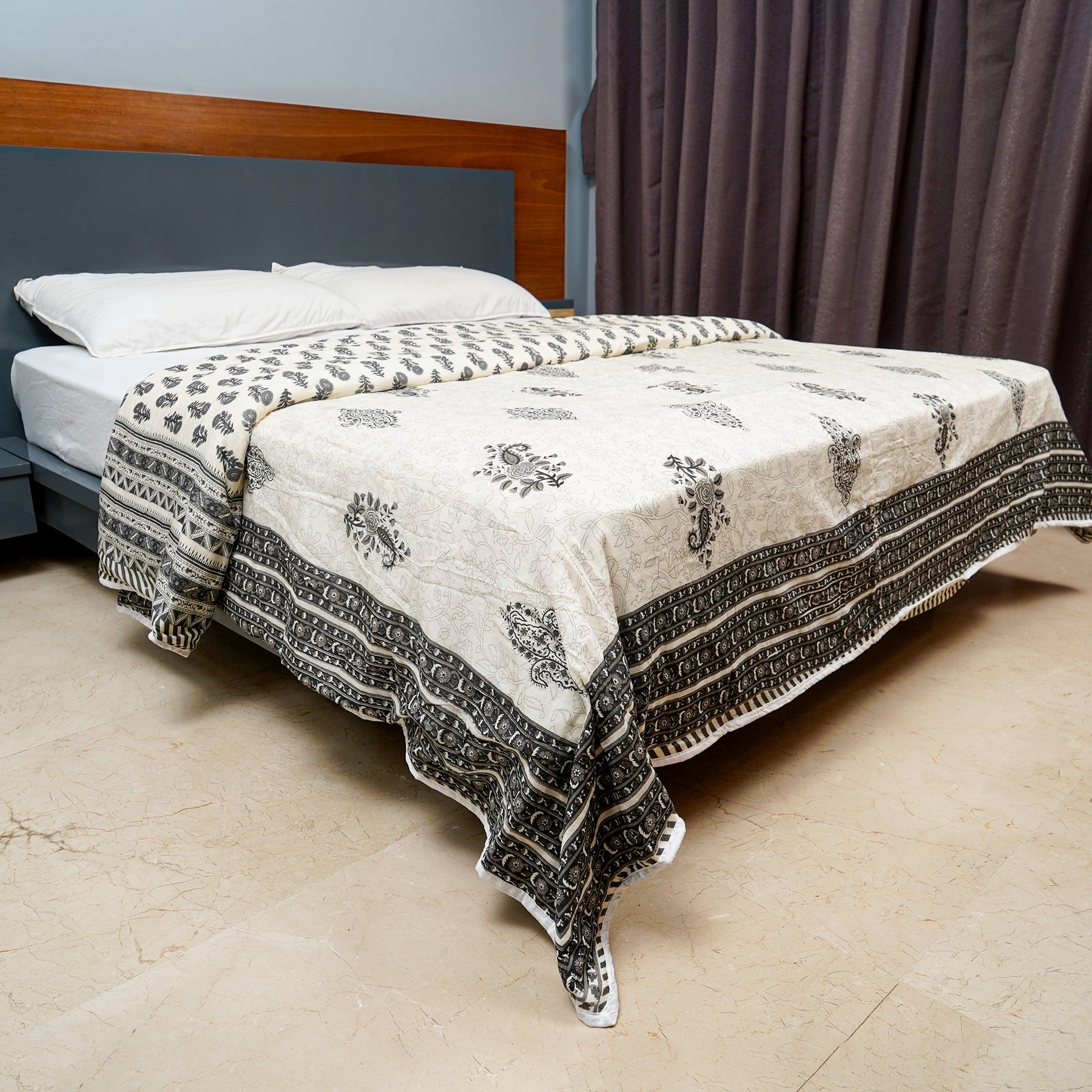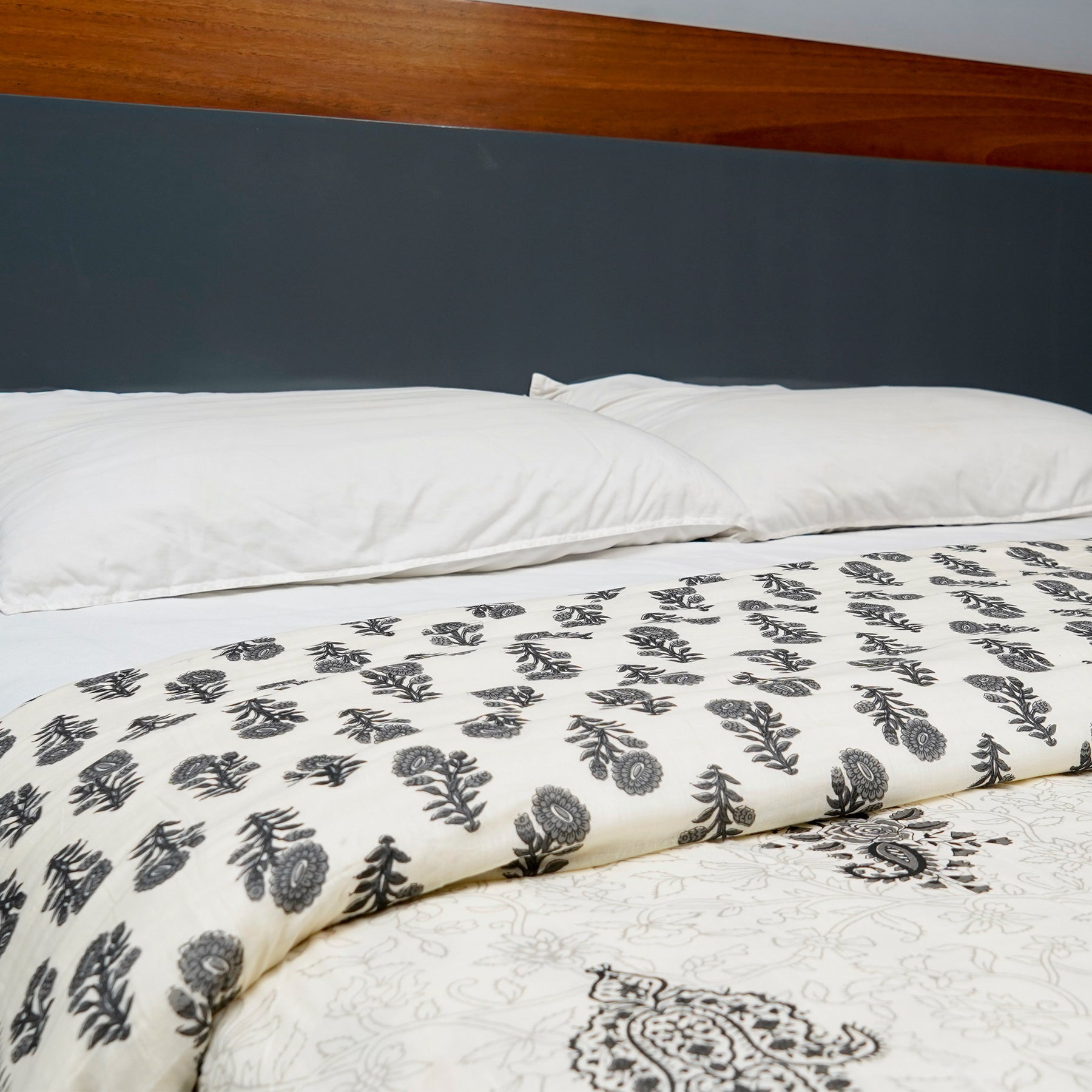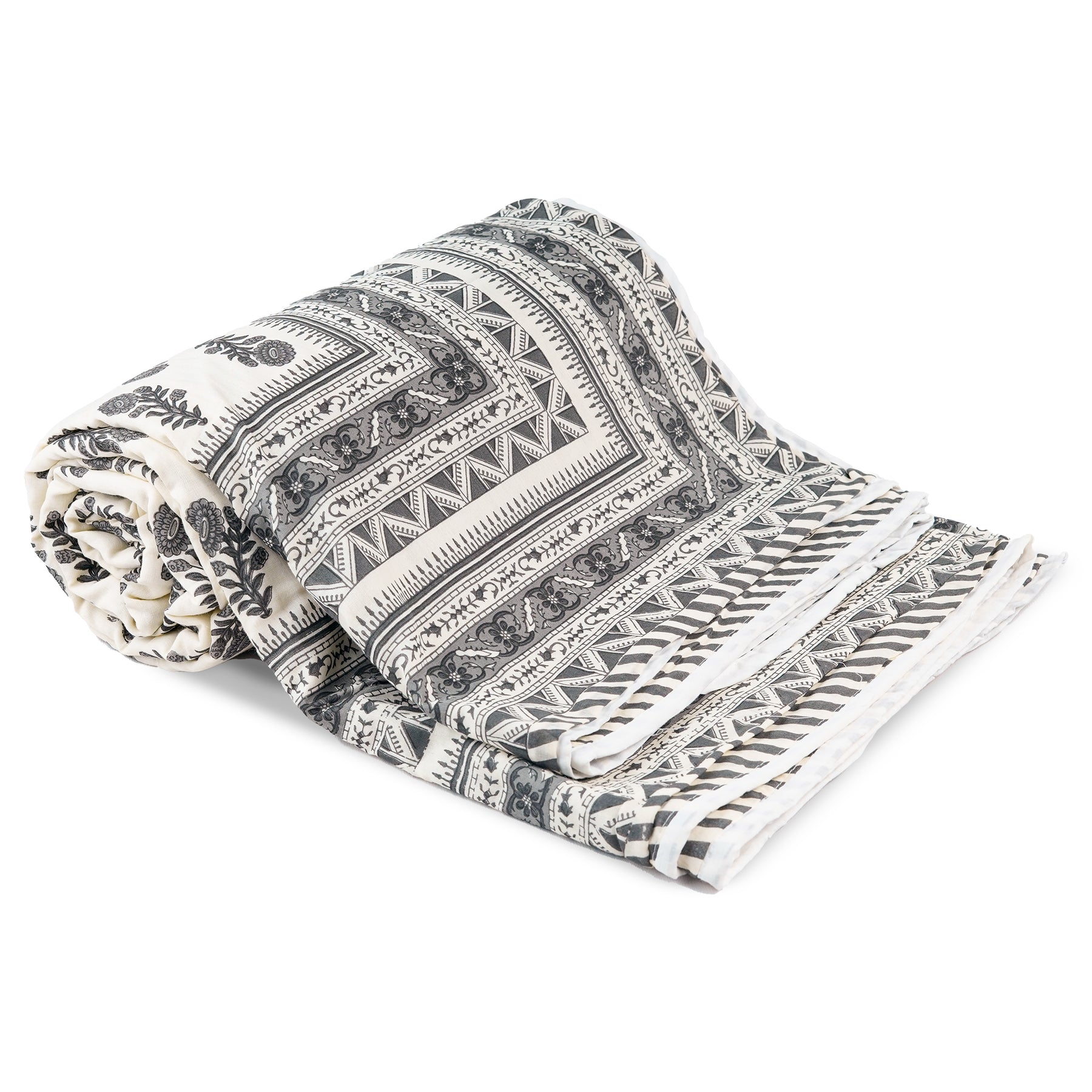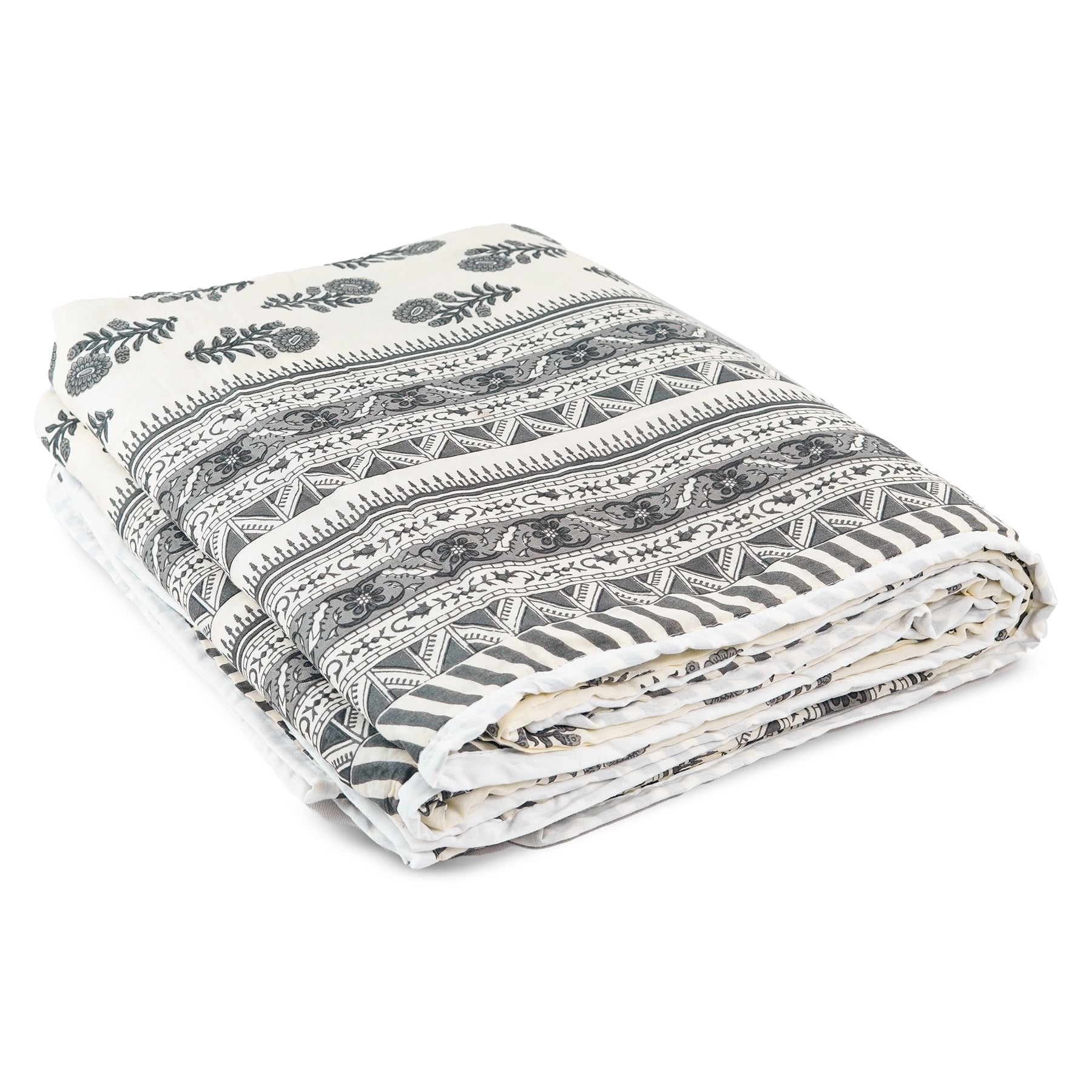 Inizio Traditional Jaipuri Floral Print Double Bed Dohar for All Season Comfort Reversible & Durable Combination of Off White and Dark Grey Soft Lightweight Blanket
The AC blankets from Inizio Decor Pvt Ltd are incredibly lightweight, fluffy, and long-lasting, making them suitable for usage in both summer and winter. It's a multipurpose item that may be utilized in AC-equipped rooms, and cars, and is portable for travel. A reversible AC blanket is a wise investment if you want to make your house and life cozier and more comfortable. It is applicable to both parties. You may choose from a wide variety of AC blankets from Inizio, all of which come in eye-catching colors and patterns. With this Cotton Reversible Dohar from "INIZIO DECOR PVT LTD," which is composed of cotton, you may be cozy and comfy all day long.
👉DOHAR DIMENSION - One cotton double bed dohar measuring 90 inches wide by 108 inches long is included in the package. Cotton fabric is double or even, incredibly soft, and reversible.
👉PLEASANT COLOR & DESIGN –Classy colors and a stylish hand-block pattern provide a royal look and delight to an empty space. The simple comforter in white with a colorful pattern complements your existing home decoration perfectly. Pure cotton adds a special touch and is incredibly soft and luxurious.
👉PERFECT GIFT OPTION – The Ideal Gift Give your loved ones the most heartfelt housewarming present possible. In the comfort of their own home, give them a hotel experience. This is the ideal present for anyone because it is elegantly made and comes in lovely, elegant packaging.
👉COZY & SOFT – This comforter is airy and cozy because it is made of cotton fabric. It can be used on any side; it is reversible. Prewashed and pre-shrunk for optimal coziness and durability.
👉INSTRUCTIONS FOR WASHING – Low maintenance is required for sturdy material. They can be tumble dried on a low setting and washed in a machine with cold water and a gentle cycle.
Product Specification –
➤Brand – Inizio
➤Manufacturer – Inizio Décor Pvt Ltd
➤Material – Cotton
➤Product Type – Reversible Dohar
➤Sku-DD/08
➤Product Weight – 1.25kg
➤Dimensions – 108 x 90  Inches
➤Color  – Cream with Grey
➤Country of Origin – India