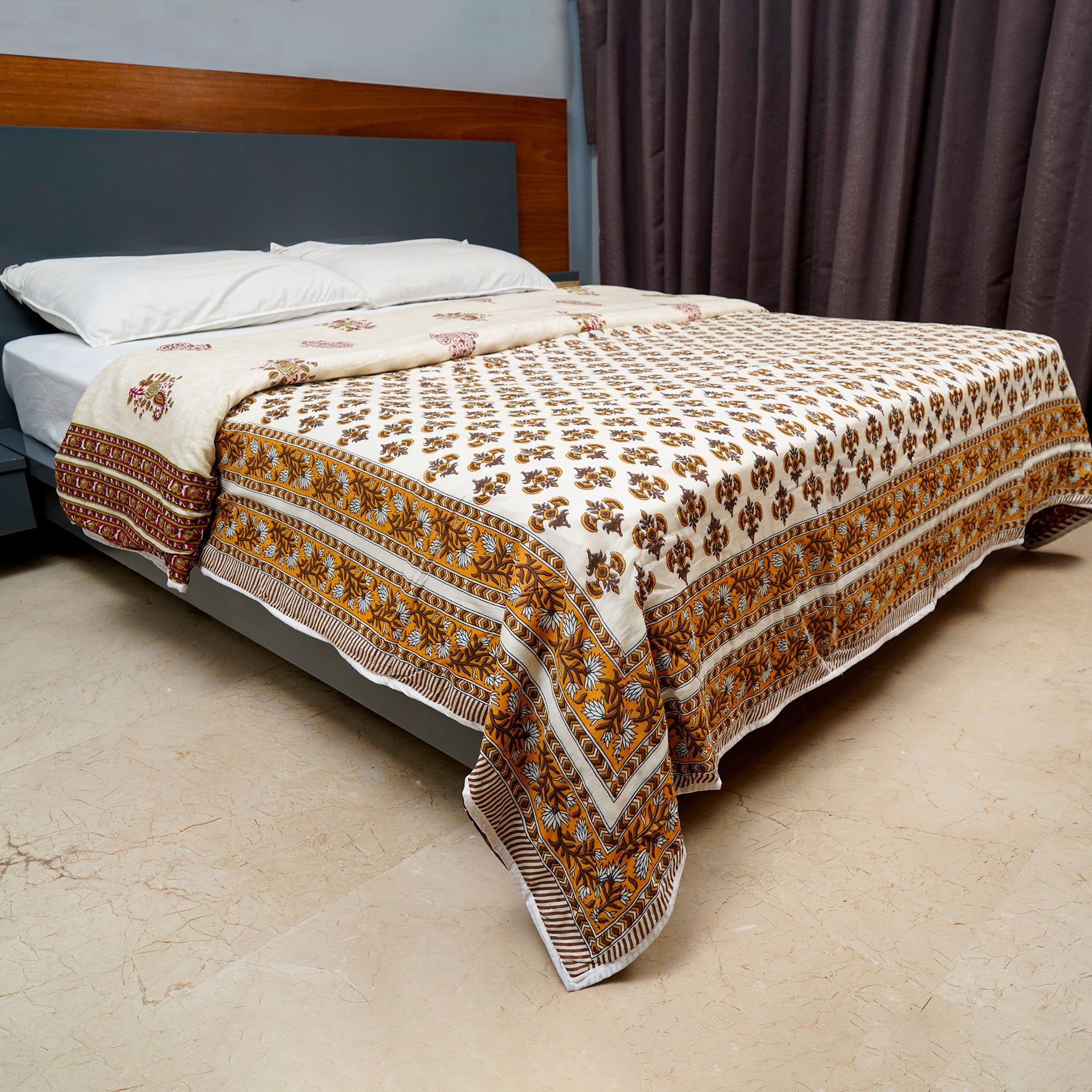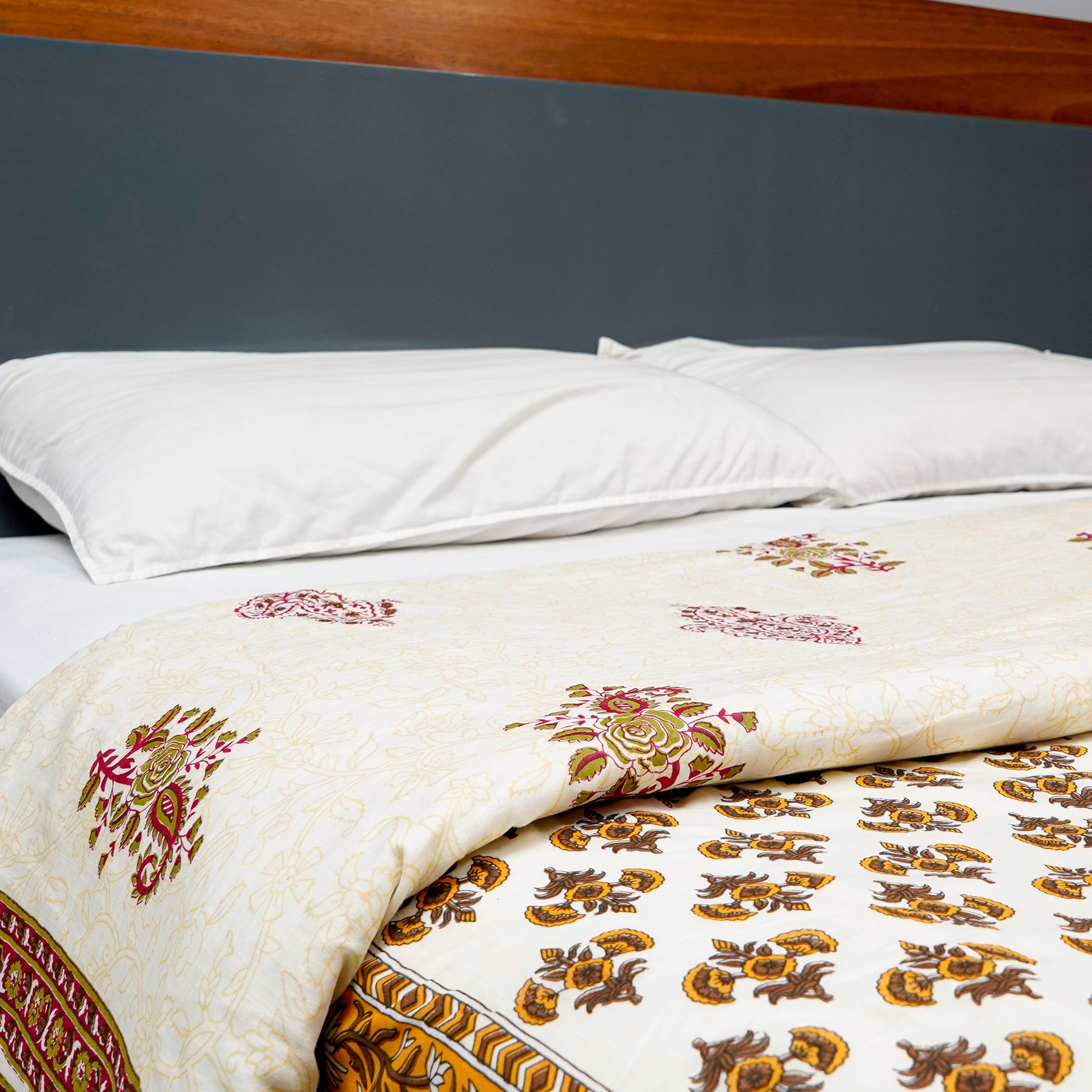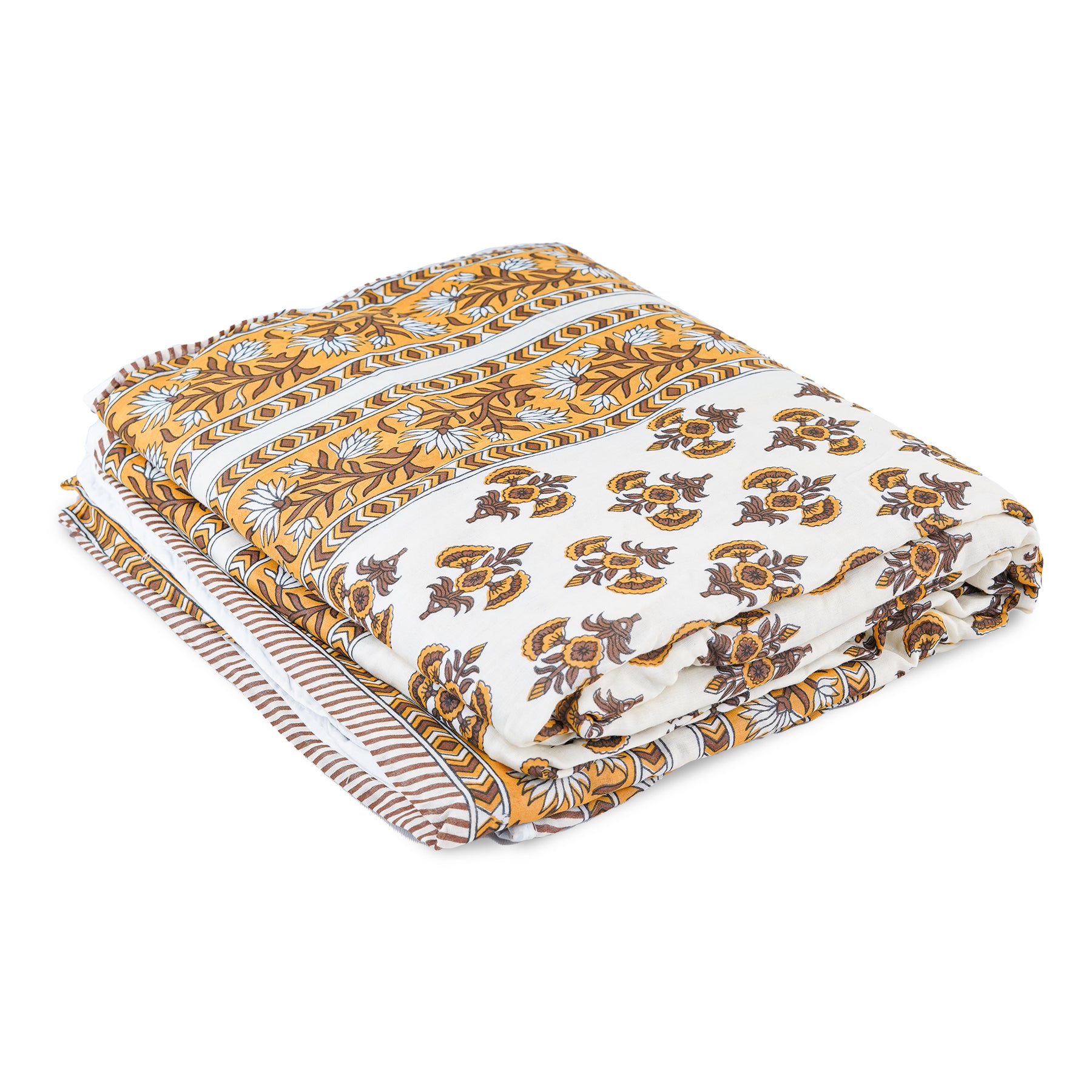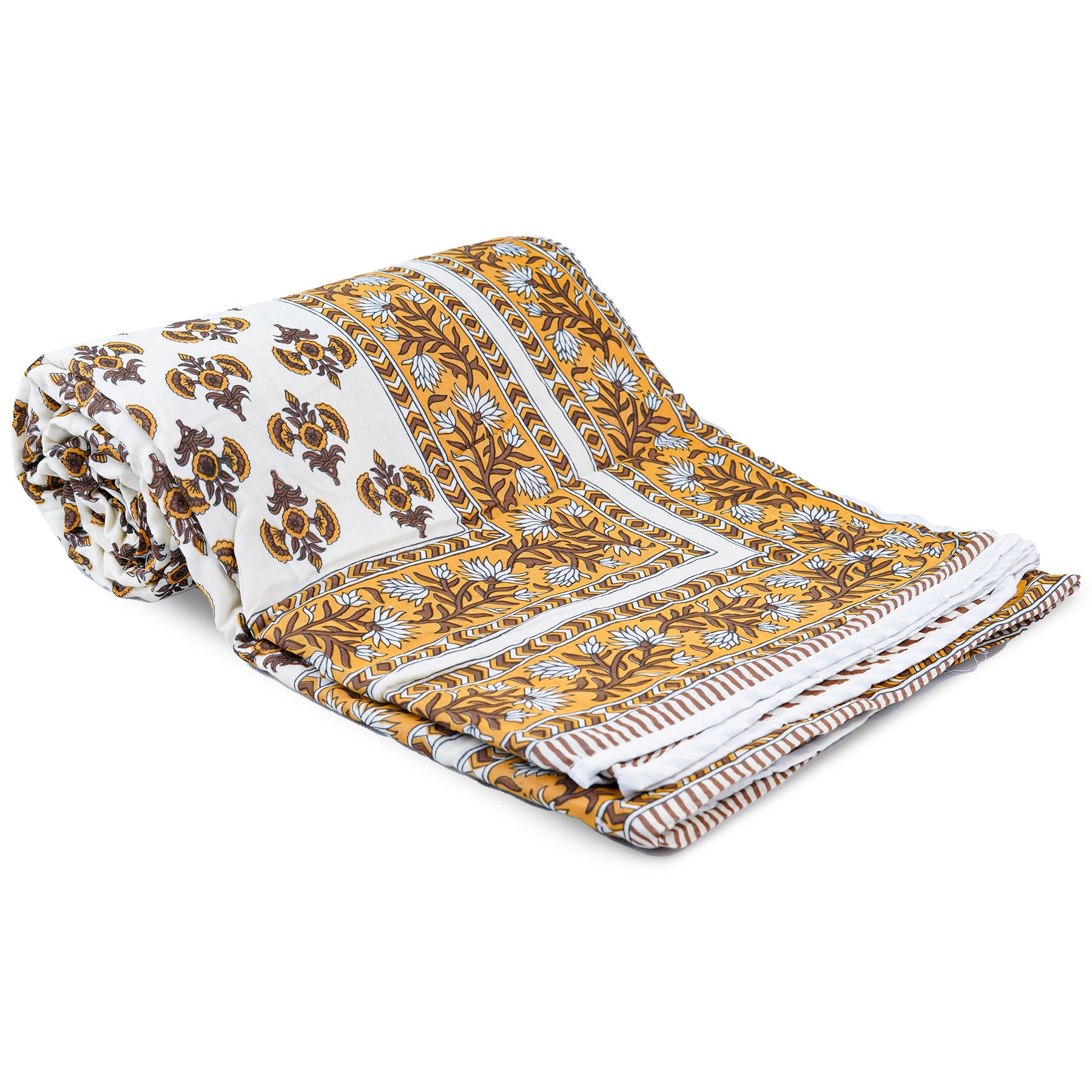 Inizio Cotton Double Bed AC Dohar Reversible Two Side Mulmul Printed Rajasthani Blanket Rajai with Hand Block Border Pattern Elegant and Ultra-Soft
At INIZIO DECOR PVT LTD, we take pride in offering a wide range of home furnishings that will encourage your creativity. We provide bedding, home decor, and bath towels. Everyone, including both adults and children, can enjoy Inizio's products. Make your home more colorful and enjoyable. Our goal is to provide elaborate items that will make your home a secure, inviting, and attractive location. Our cutting-edge design is both contemporary and inventive, and it is made using traditional methods to help ensure that only the greatest items are created. We think that our customers will discover that our goods can help them achieve this.
👉REVERSIBLE & MULTIFUNCTIONAL – Use it however and anywhere you like. The Inizio blanket's reversible design can accommodate all of your demands. You can use it both inside and outside, on a bed, couch, sofa, chair, or recliner, or you can carry it with you when you travel.
👉BREATHABLE & SOFT – Thanks to the dohar's special material's substantial stage of breathability, wearing it won't make you feel stuffy throughout the hot summer. Natural cotton, the material used to make the blanket, is incredibly soft and cozy to the touch and makes it a great bedtime companion.
👉SUITABLE FOR SKIN – This ac blanket/dohar has been carefully designed. Because cotton is so kind to our skin, only pure cotton is used in its manufacturing, giving it both strength and comfort.
👉PERFECT FOR ALL SEASON – This dohar is a basic necessity in daily life because it may be used all year round. It is soft to the touch, flexible, moisture-absorbing, and appropriately warm. It's just warm enough to keep off the chill on chilly days without having you overheat, and it adds a pleasant layer on warm days without making you sweat a lot.
👉EASY TO CARE – Machine-wash matching colors in cold water. Low heat tumbles dry. Don't use bleach. After each wash, you'll notice that the blanket becomes softer, more textured, and more beautiful.
Product Specification –
➤Brand – Inizio
➤Manufacturer – Inizio Décor Pvt Ltd
➤Material – Cotton
➤Product Type – Reversible Dohar
➤Sku-DD/07
➤Product Weight – 1.25kg
➤Dimensions – 108 x 90  Inches
➤Color  – Brown & Mustard
➤Country of Origin – India