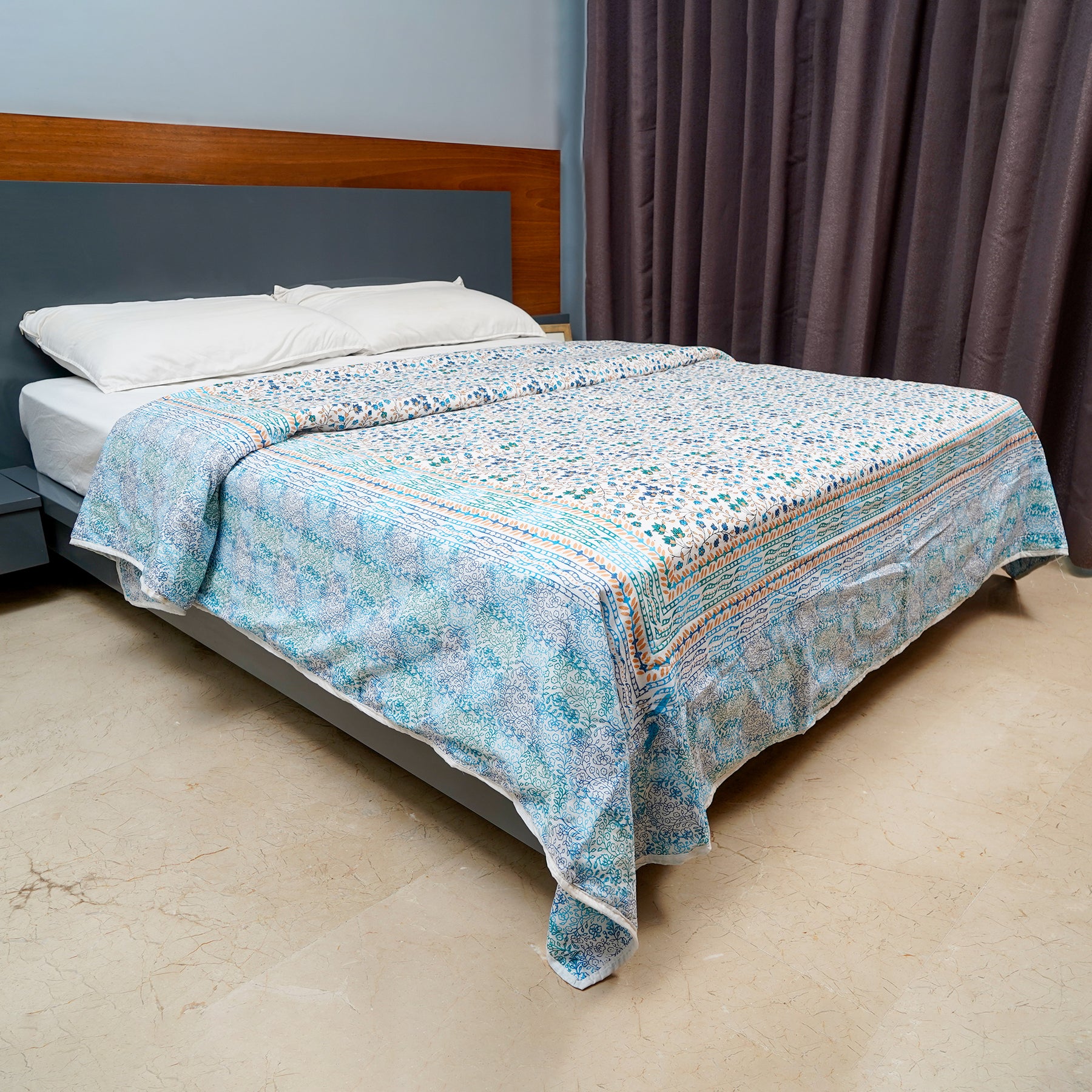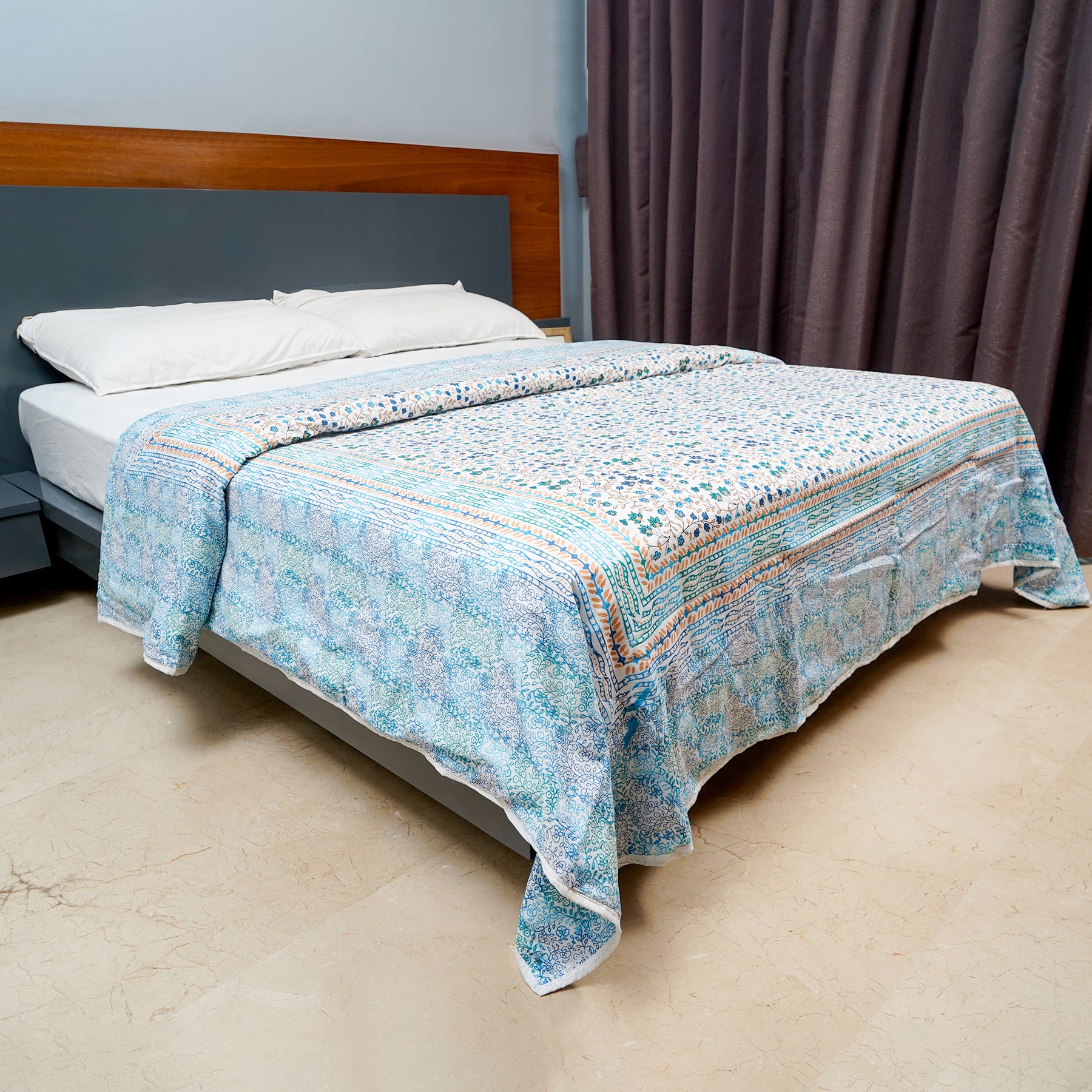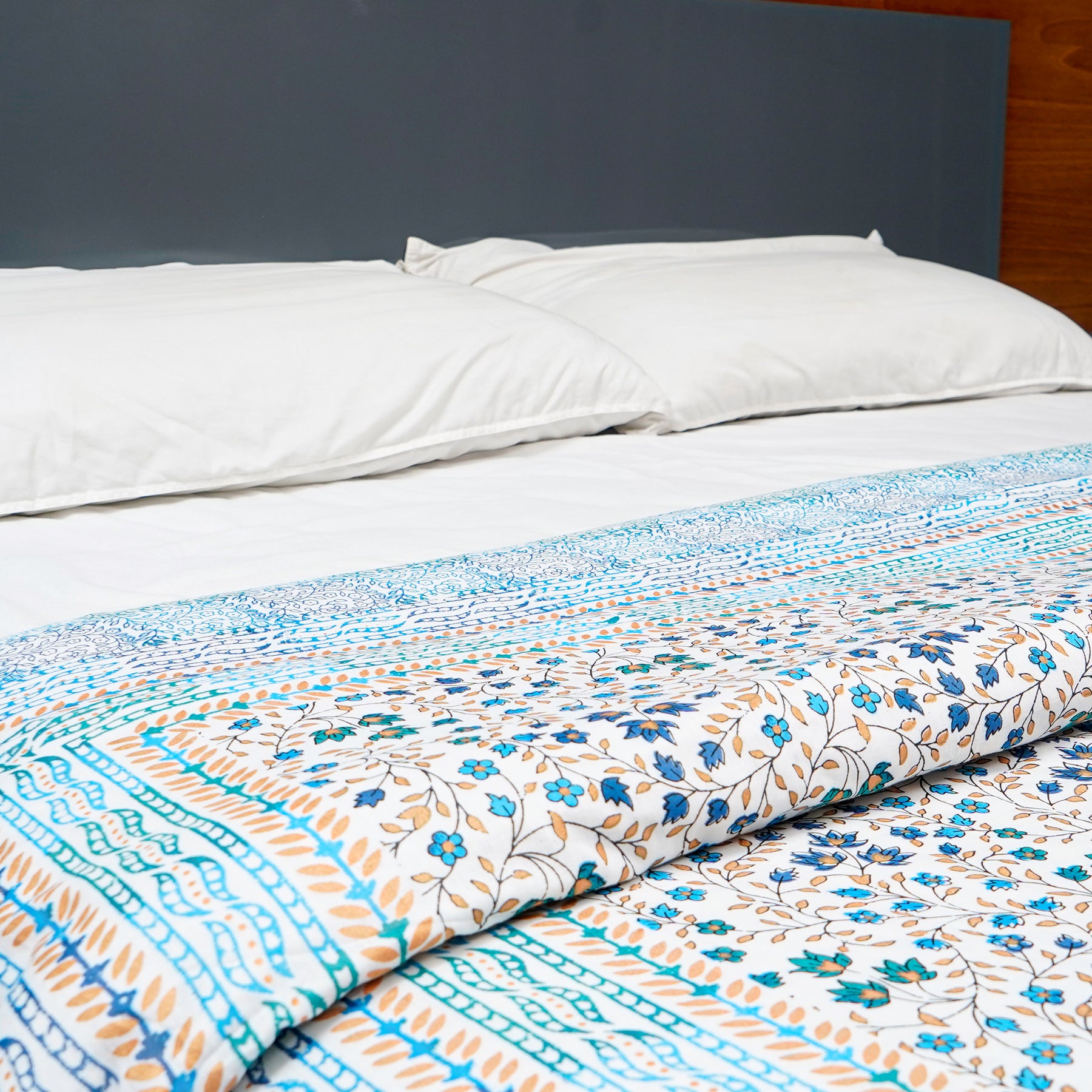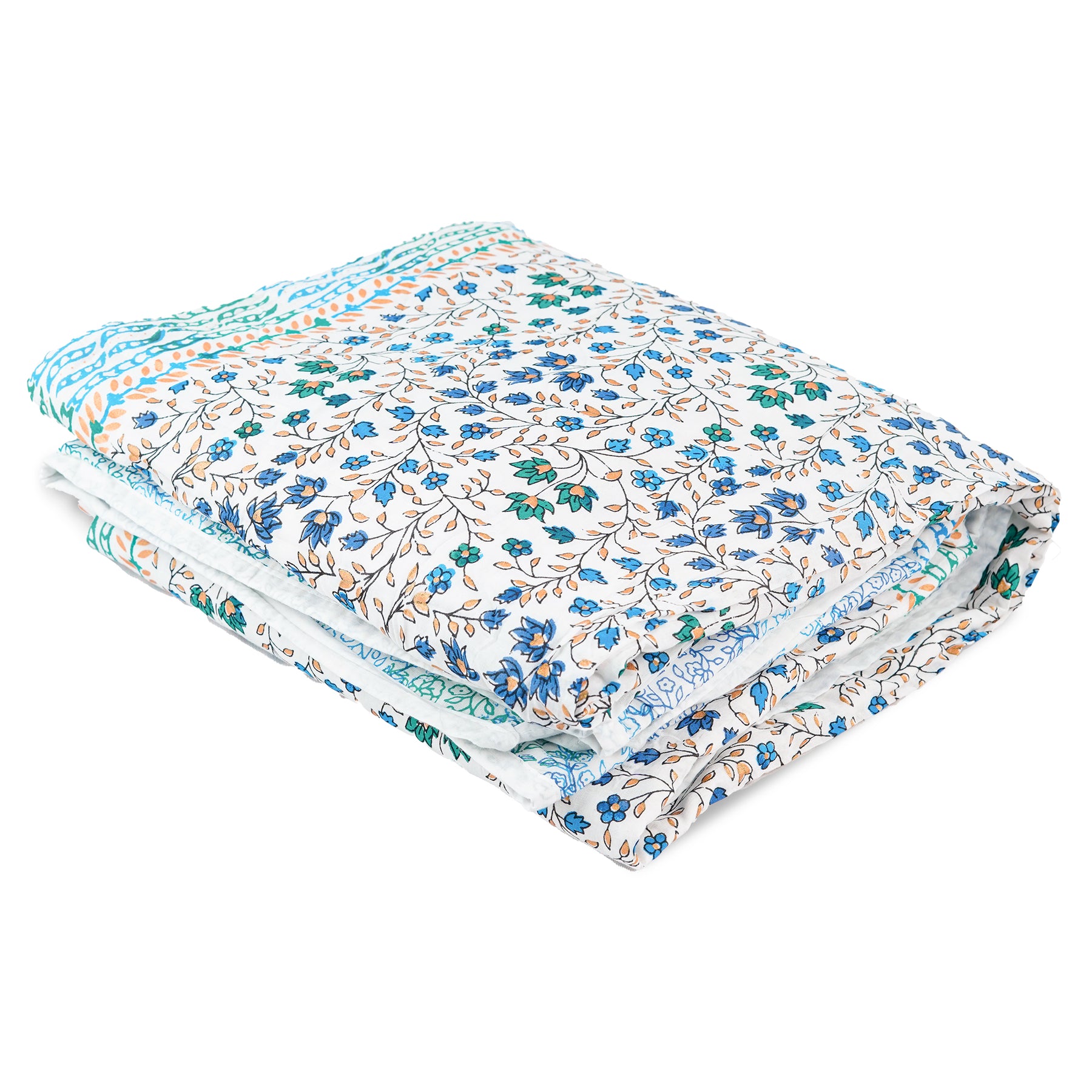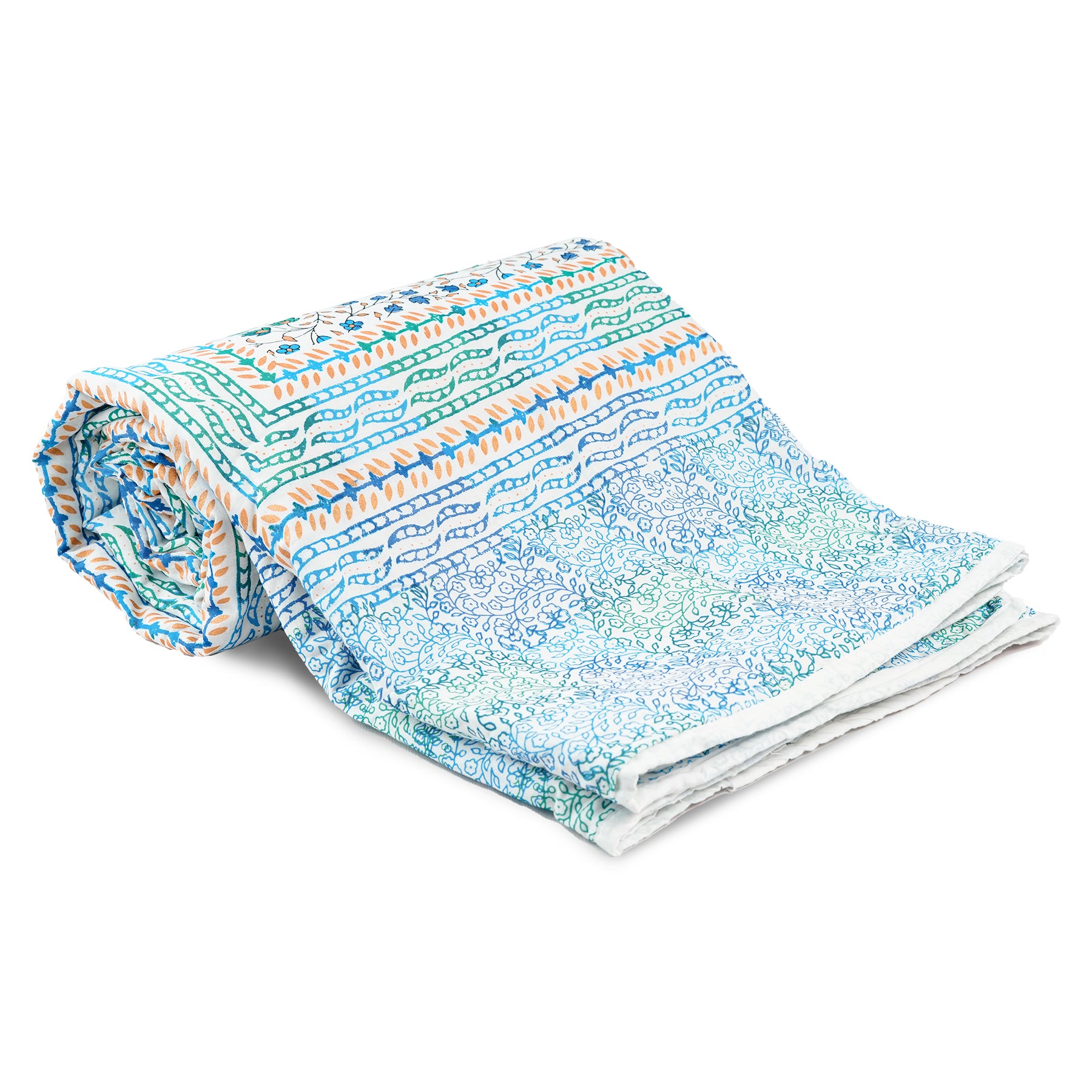 Inizio Cotton Non-Reversible Double Bed Dohar AC Blanket Hand Block Printed with Floral Design Soft & Comfortable Quilt
You can spend your enjoyable product in a better possible warmth and comfort thanks to Inizio decor Pvt Ltd. Our right-sized and fluffy dohar are lightweight and easy to carry. Whether relaxing on your couch and sofa, going camping, or covering yourself while taking a long winter journey, this item is perfect for indoor and outdoor uses. For you and your home, ultra-soft and silky touch and feel are ideal for enhancing its elegance and elevating its level of comfort. Our thick dohar will give your home a beautiful appearance with its silky feel and excellent color variations.
👉COTTON DUVET – With an extremely soft microfiber fabric on top and with soft cotton, this classic body cover will keep you comfortable and cool while keeping dohar soft and warm yet lightweight.
👉COLOR & DIMENSIONS - The Inizio double dohar (108 * 90 Inches) fits beds, couches, and sofas perfectly. This blanket's classy color gives it an excellent appearance that will suit your room.
👉ATTRACTIVE DOHAR – With this lovely hand-block printed dohar with floral effect, your home can have a traditional yet genuine colorful appearance. This classy dohar is printed with the well-known Jaipur design to add beauty to your bedroom.
👉MULTI-PURPOSE – Dohar is a thin blanket that works well in both summer and mild winters. Enjoy a soft, comfy dohar, made of pure cotton that is appropriate for a double bed and perfect for use during the day or as an ac blanket in mild winters. It can also be used as a throw for a sofa.
👉CARE INSTRUCTIONS – This sleeping double bed dohar is simple to maintain. wash on a machine with cold water. Dry only by air for optimal outcomes. No bleaching or dry cleaning should ever be done to our lightweight throw blanket.
Product Specification –
➤Brand – Inizio
➤Manufacturer – Inizio Décor Pvt Ltd
➤Material – Cotton
➤Product Type – Non-Reversible Dohar
➤Sku-DD/05
➤Product Weight – 1.4kg
➤Dimensions – 108 x 90  Inches
➤Color  –White with Multicolor
➤Country of Origin – India