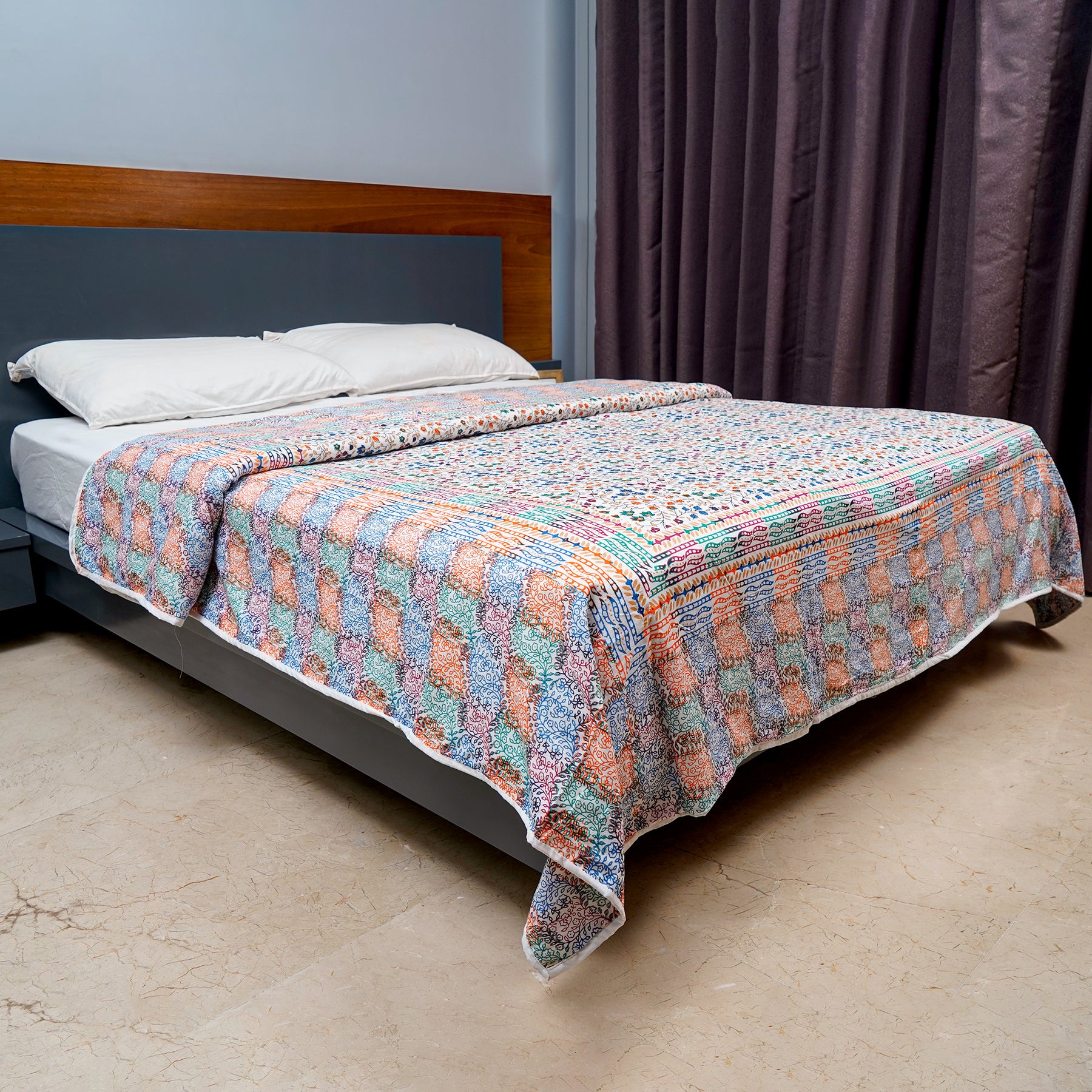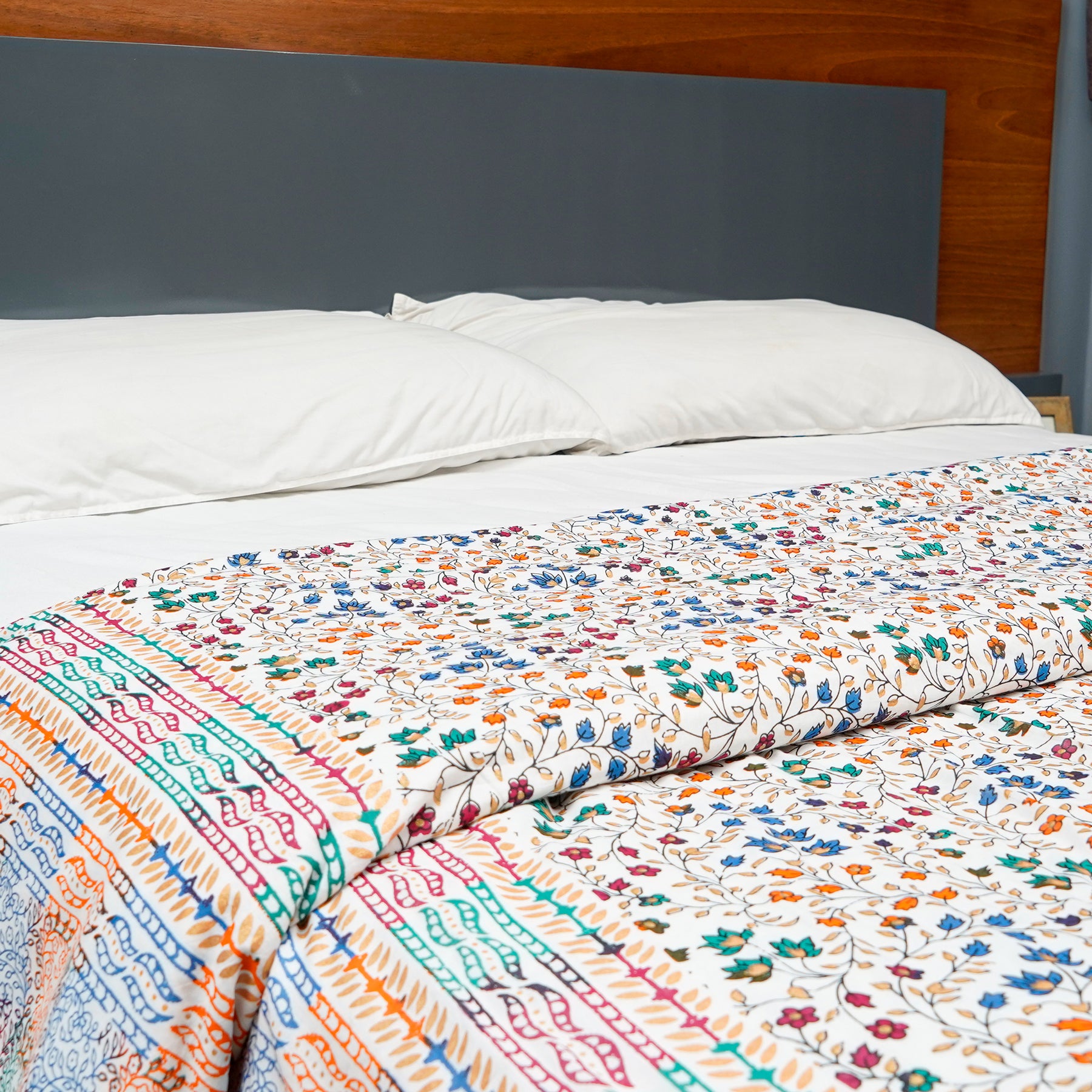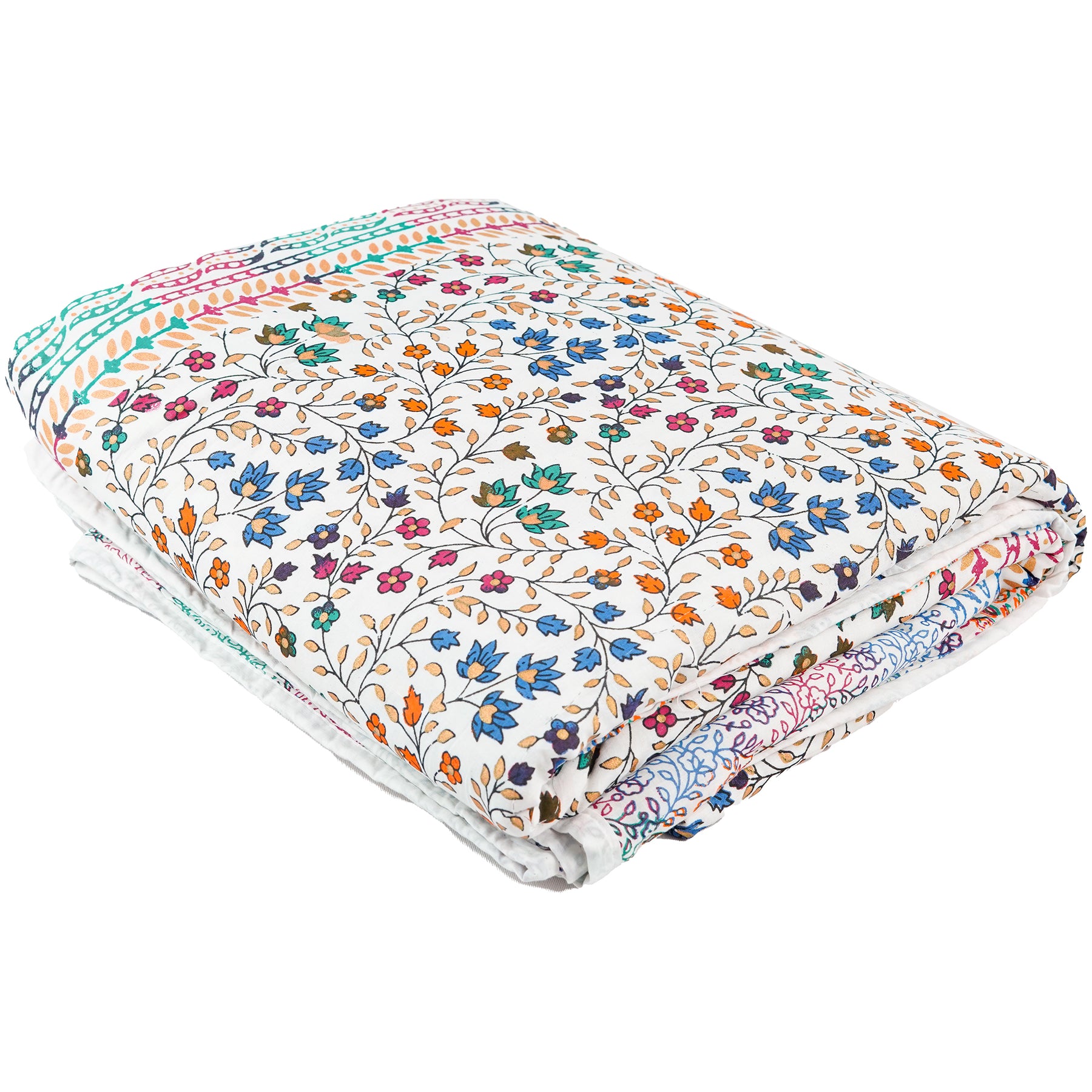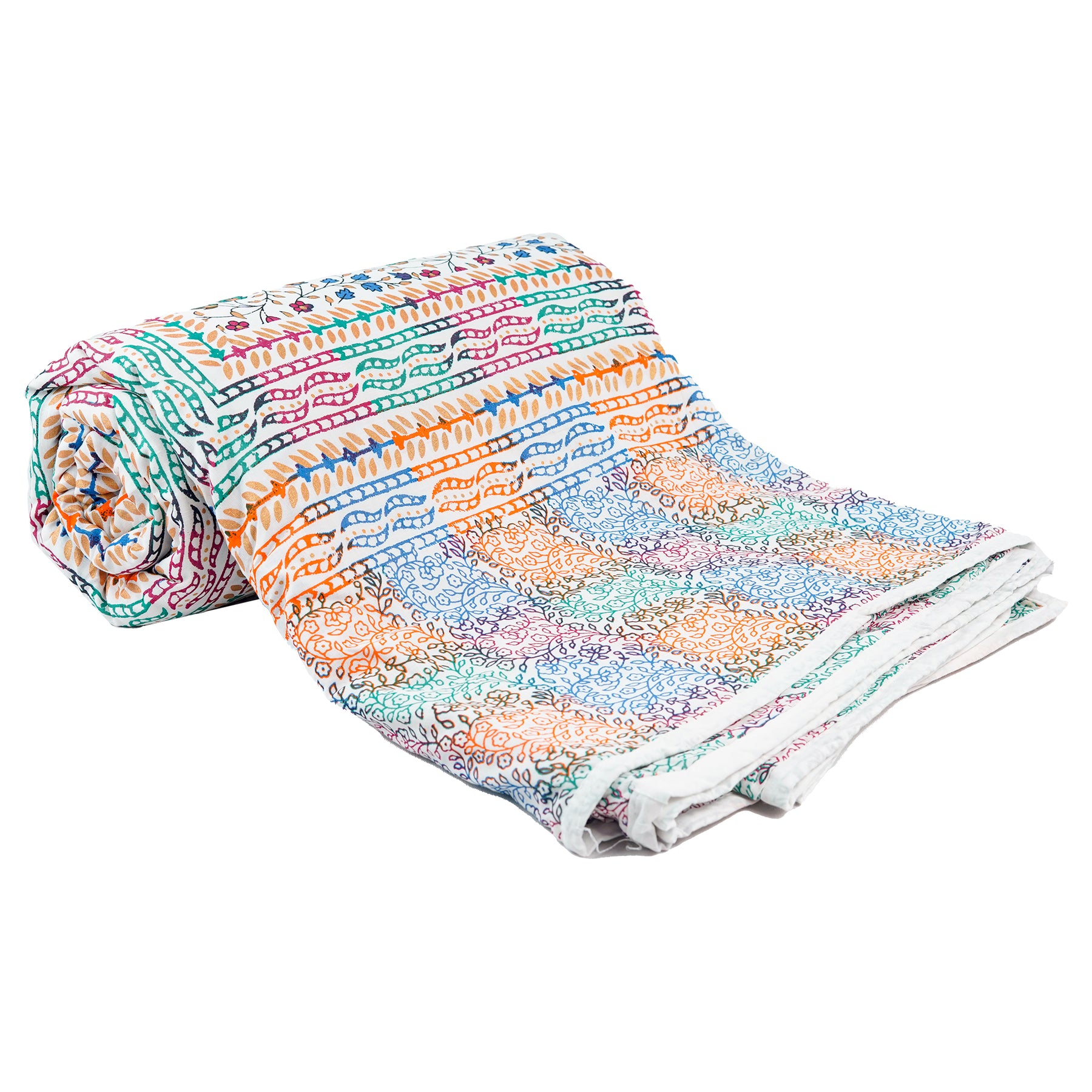 Inizio Cotton Soft Rajasthani Jaipuri Printed Dohar for Queen Size Bed, Lightweight and Comfortable Blanket for Bedroom, Living Room, or Gift (White Base with Multicolor)
The Jaipuri Dohar, one of Jaipur's most popular items, is brought to you by INIZIO. The fabric used to make our items is soft cotton. A well-known item for cozy winter nights and restful slumber is Jaipuri Dohar. As unique winter blankets created in Rajasthan's eastern region, these soft-Dohars are constructed of natural cotton fabric. The best use for this specific item is as a gift for your loved ones. We are dedicated to giving our customers the things they want to personalize their houses. Our goal is for every customer to easily benefit from a better living environment.
 👉 JAIPURI PRINTED DESIGN: We work to offer the greatest dohar ac blanket in modern, attractive styles. Our cotton dohar has a traditional and elegant appearance due to the Jaipuri pattern and classic design. This blanket presents attractive colors and distinctive, eye-catching motifs that are ideal for your living space.
 👉 COTTON MATERIAL: Queen-size Dohar made of pure cotton, the blanket can also be used as a throw, plaids, sofa and couch blankets, and cuddly blankets on the bed or sofa. Can be used in summers, in air-conditioned rooms, and even in mild winters.
 👉 COMFORTABLE AND LIGHTWEIGHT: Our patterned Dohar is comfortable and easy to carry and is gentle on the skin. This Blanket has a comfy, smooth, and soft feel to it. You can take a nice cozy sleep under this cotton blanket.
 👉 EASY CARE: Cold machine wash, slow rotation, low heat tumble dry. This blanket can swiftly regain its dry and cuddly condition after each wash and dry, thanks to the unique processing technique, and it can do so without deforming for an extended period of time.
👉 PERFECT GIFT: This blanket can be a great gift for adults and children, on Valentine's Day, Mother's Day, Father's Day, Christmas, and New Year. Every single piece is perfect, giving a unique experience to your family or friends. 
Product Specification –
➤Brand – Inizio
➤Manufacturer – Inizio Décor Pvt Ltd
➤Material – Cotton
➤Product Type – Non-Reversible Dohar
➤Sku-DD/02
➤Product Weight – 1.4kg
➤Dimensions – 108 x 90  Inches
➤Color  – white with Multicolor
➤Country of Origin – India