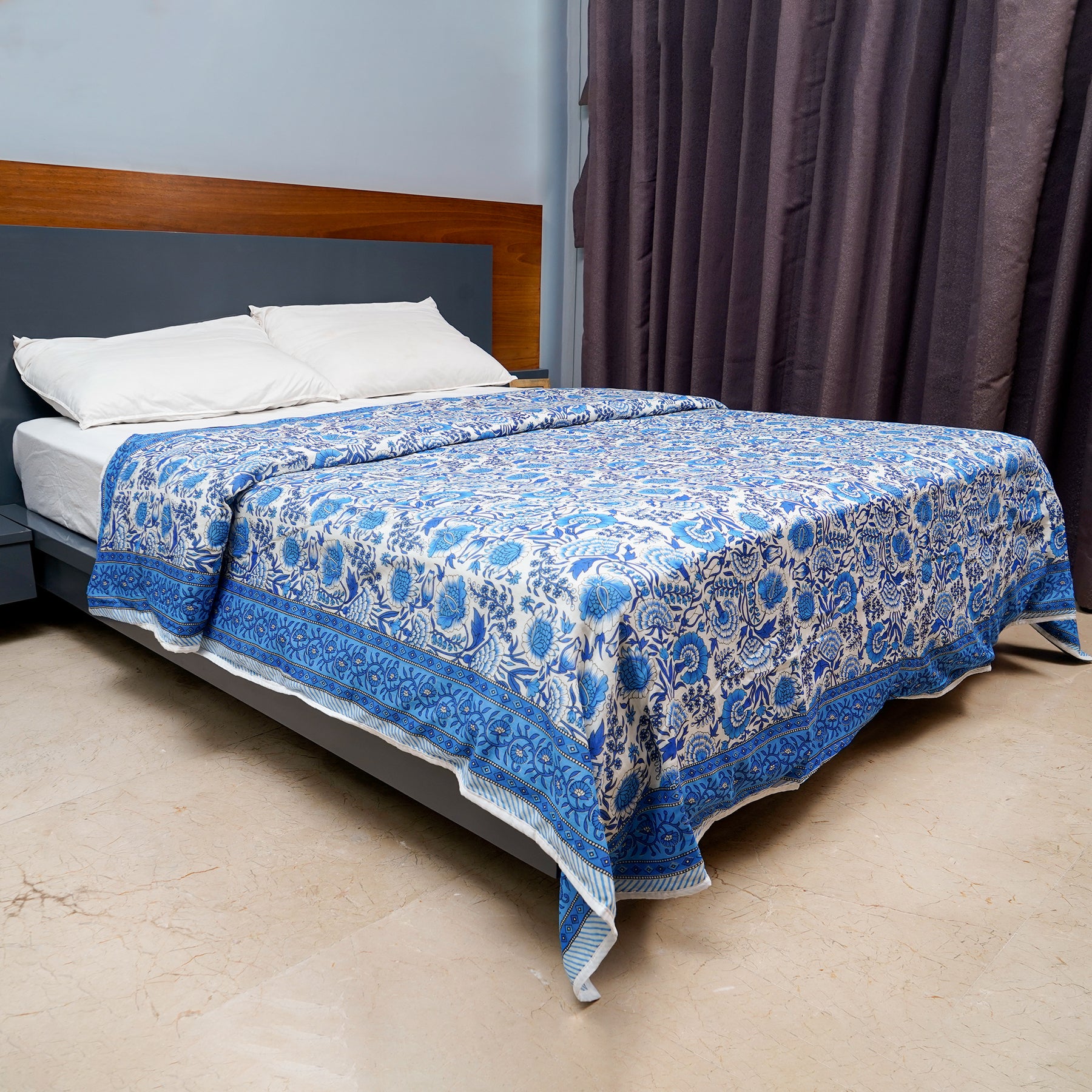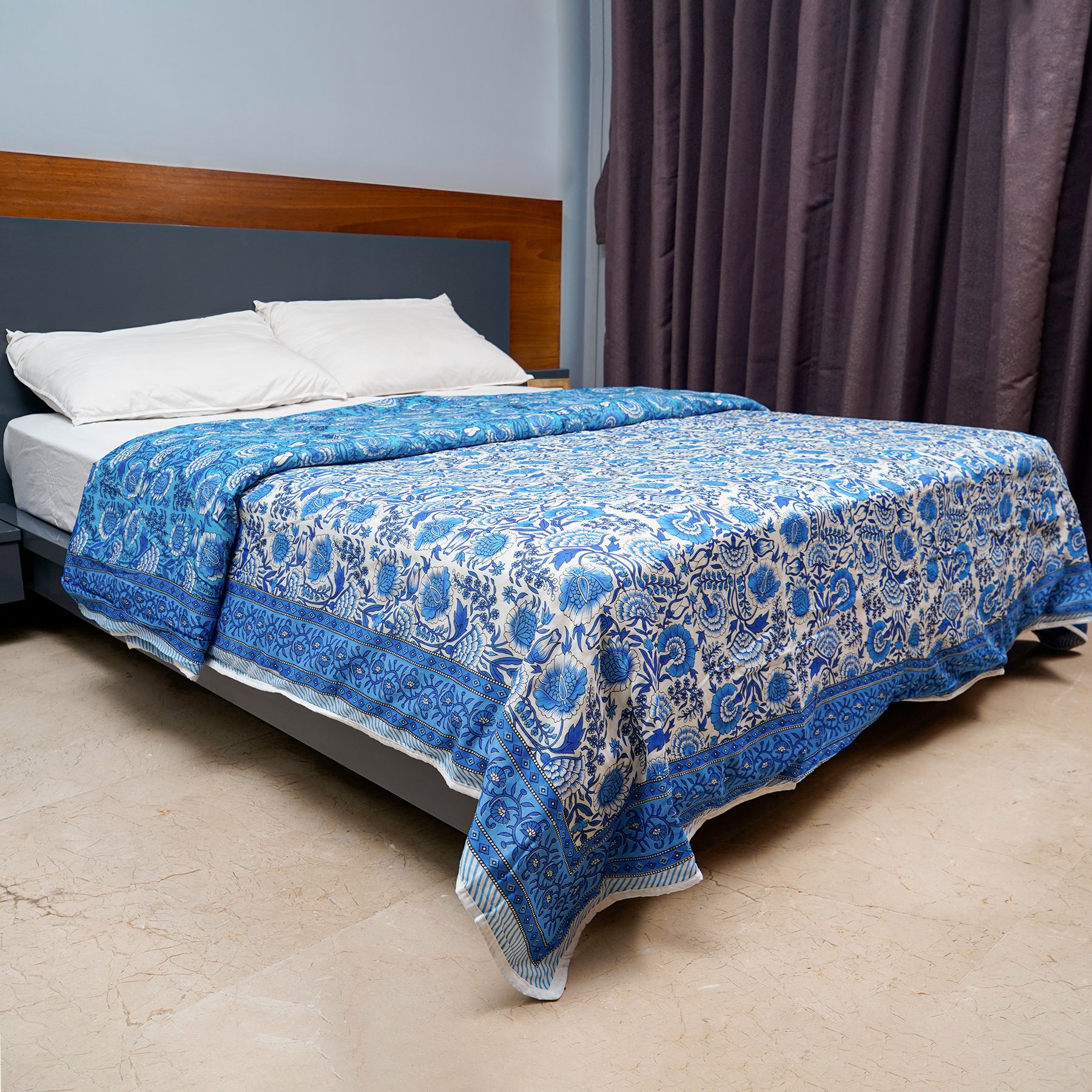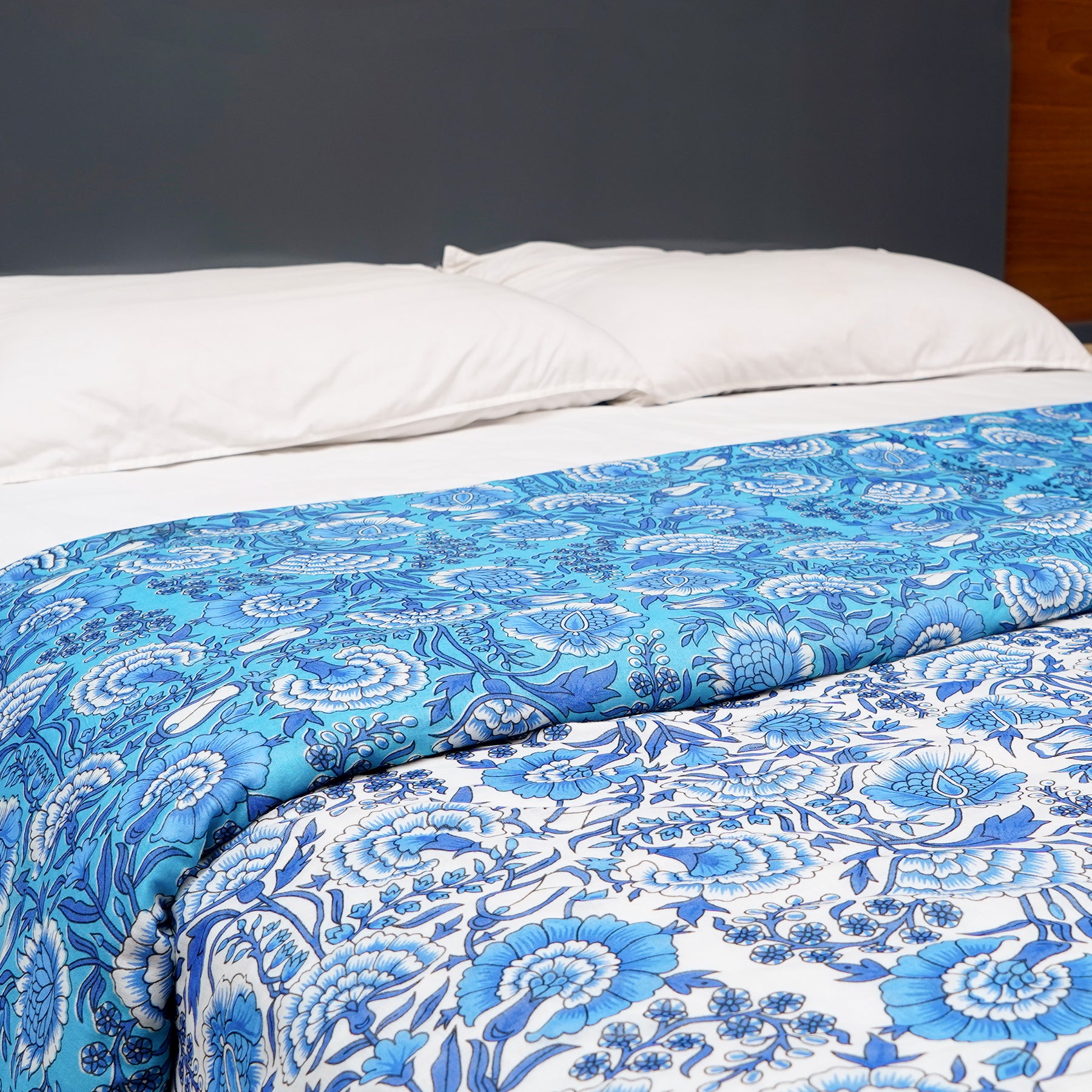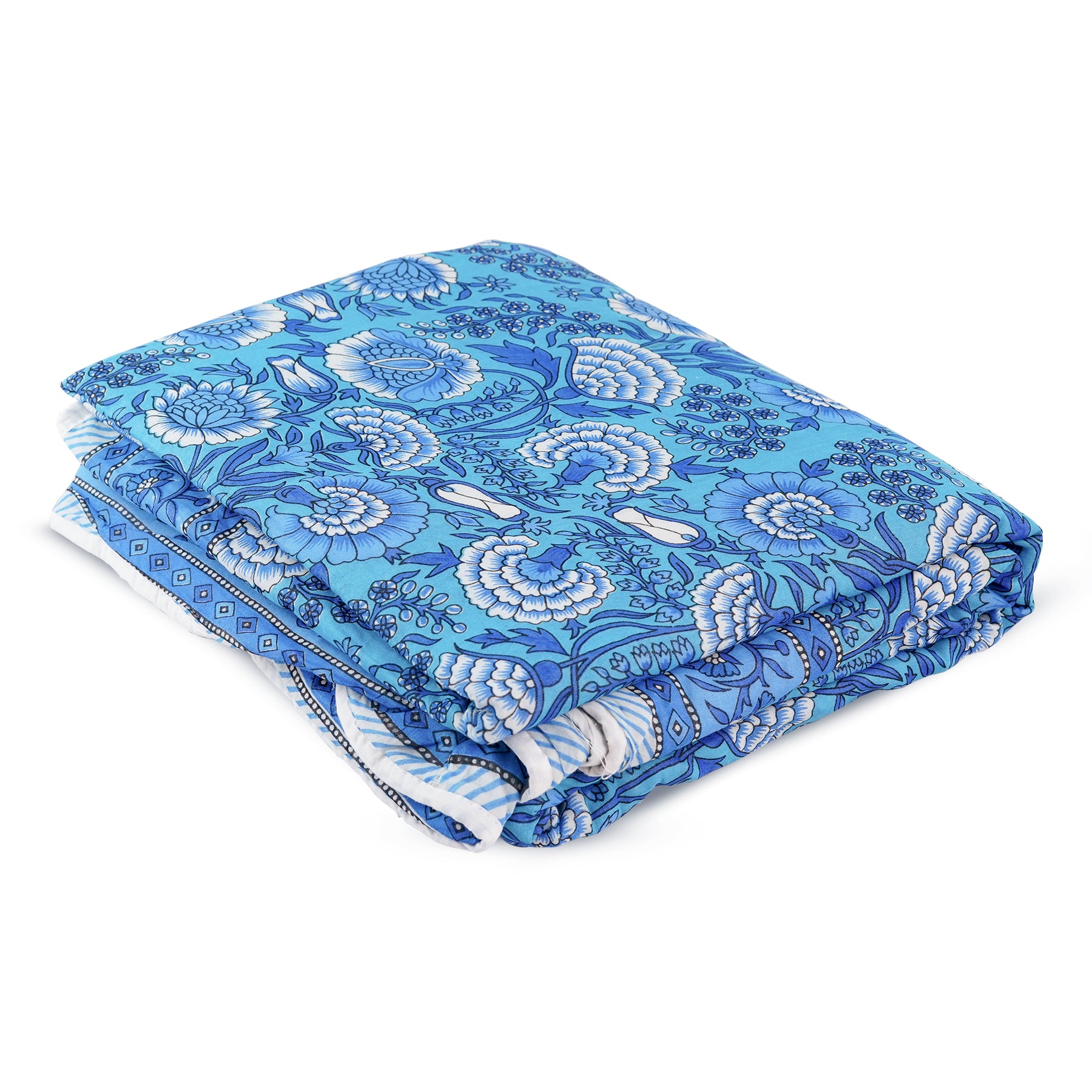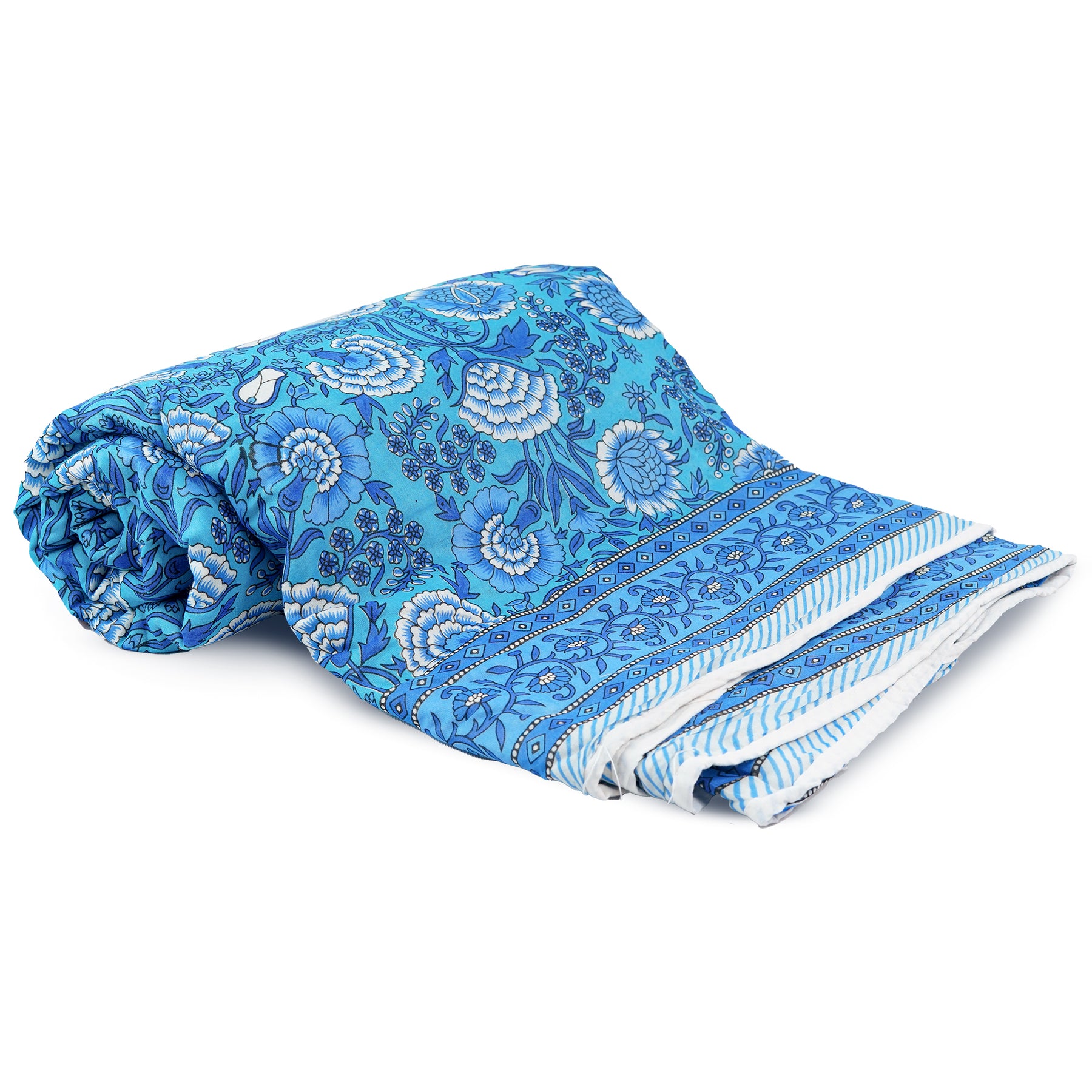 Inizio Cotton Soft Rajasthani Jaipuri Printed Reversible Dohar for Queen Size Bed, Lightweight Blanket for Bedroom, Living Room or Gift (Blue and White)
With its reversible design, INIZIO gives you the utmost comfort while enhancing the decor of your space with elegance. Our Dohars are made of delicate, breathable cotton fabric. Since it is nice and soft, you may wear it all year long and even take it on travels or give it as a gift to your loved ones. Traditional cotton blankets called INIZIO Dohars will keep you warm and comfy in the winter and cool and comfortable in the summer. can be utilized by both adults and children, as well as your newborn. Each of our goods has gone through a rigorous quality check, so you can shop with confidence. We strive to deliver goods and shopping experiences that satisfy customers. Let us know if you have any queries, we'll get them resolved for you as quickly as we can.
👉 RAJASTHANI PRINTED DESIGN - Our Dohar features a stunning Rajasthani Jaipuri printed design. These prints are famous across the world for their richness, variety, and excellence. It is reversible to use and has distinctive, beautiful designs and brilliant colors.
👉 SOFT AND WARM FABRIC: Our Dohar is made of super soft cotton fabric. With its cotton material, this traditional body cover will keep you warm and cool, and can be utilized in air-conditioned spaces, during the summer, and even during mild winters.
👉 MULTI-SCENE USE: We recommend our Jaipuri Dohar for the spring, summer, and mid-season. You can bring this blanket to the workplace with you because our Dohar is made of lightweight cotton fabric. You can use this blanket both inside and outside. The blanket can be used at home, on a picnic, or when camping.
👉 CARE INSTRUCTIONS: Machine and hand washable. When first used, wash separately. Simple to clean in your own washing machine with a low-tumble dry setting to maintain this blanket for a very long time in your closet.
👉 GREAT GIFT: If you are looking for the best gift for your loved one, this is the perfect place for you. Our latest design Dohar can be a perfect gift option for your mother, wife, girlfriend, or your special one. You can make a memorable moment with this traditional gift.
Product Specification –
➤Brand – Inizio
➤Manufacturer – Inizio Décor Pvt Ltd
➤Material – Cotton
➤Product Type – Reversible Dohar
➤Sku-DD/01
➤Product Weight – 1.25kg
➤Dimensions – 108 x 90  Inches
➤Color  – Blue
➤Country of Origin – India