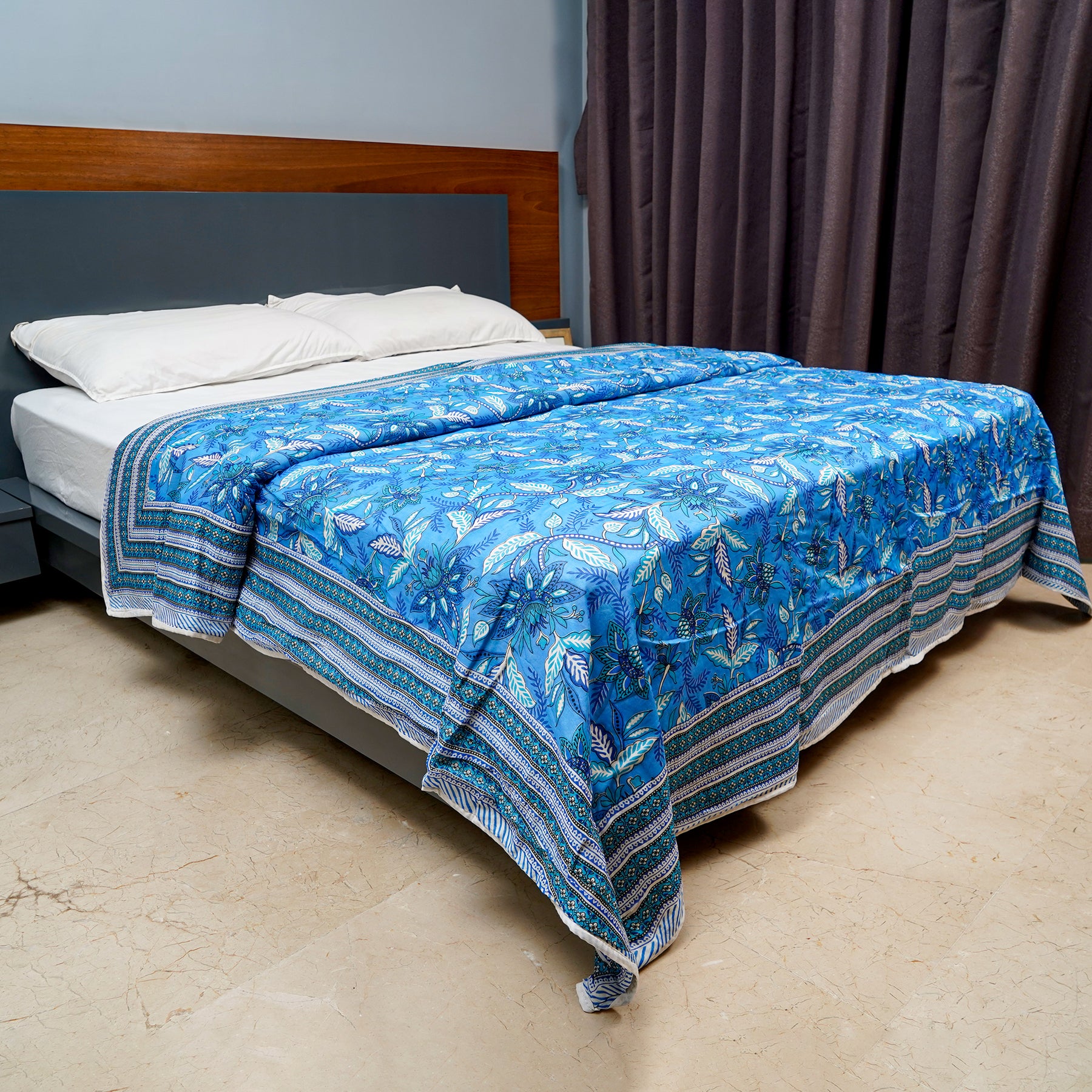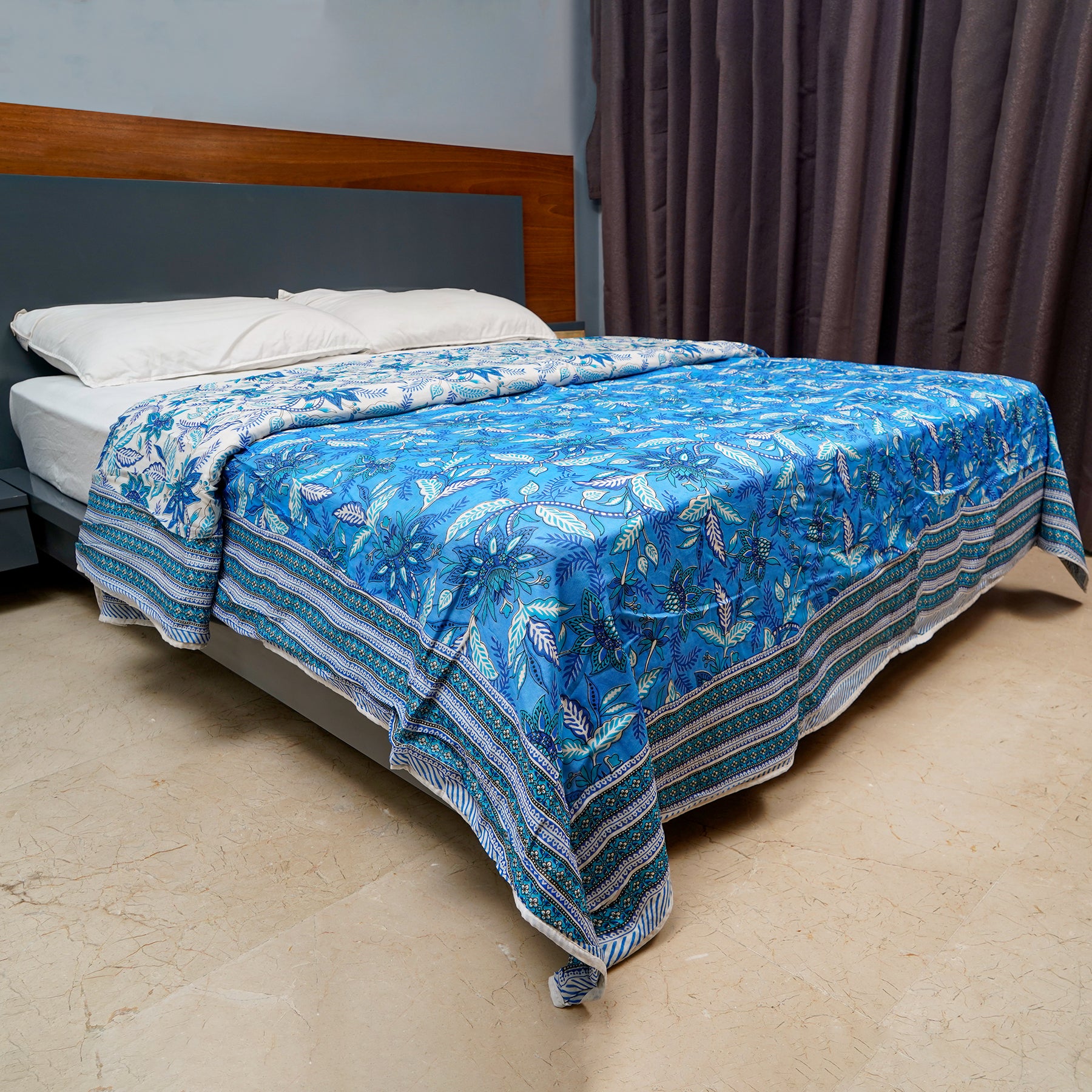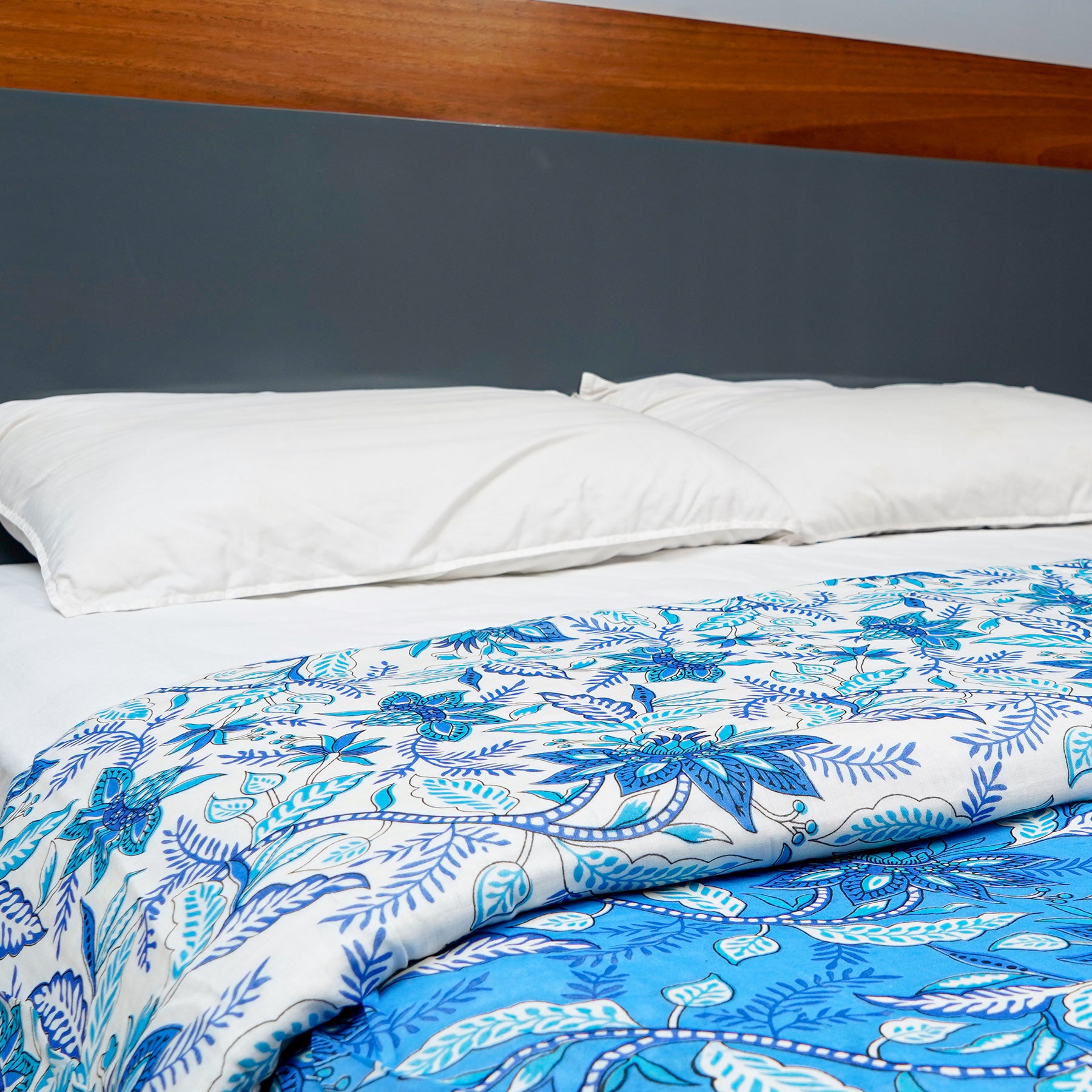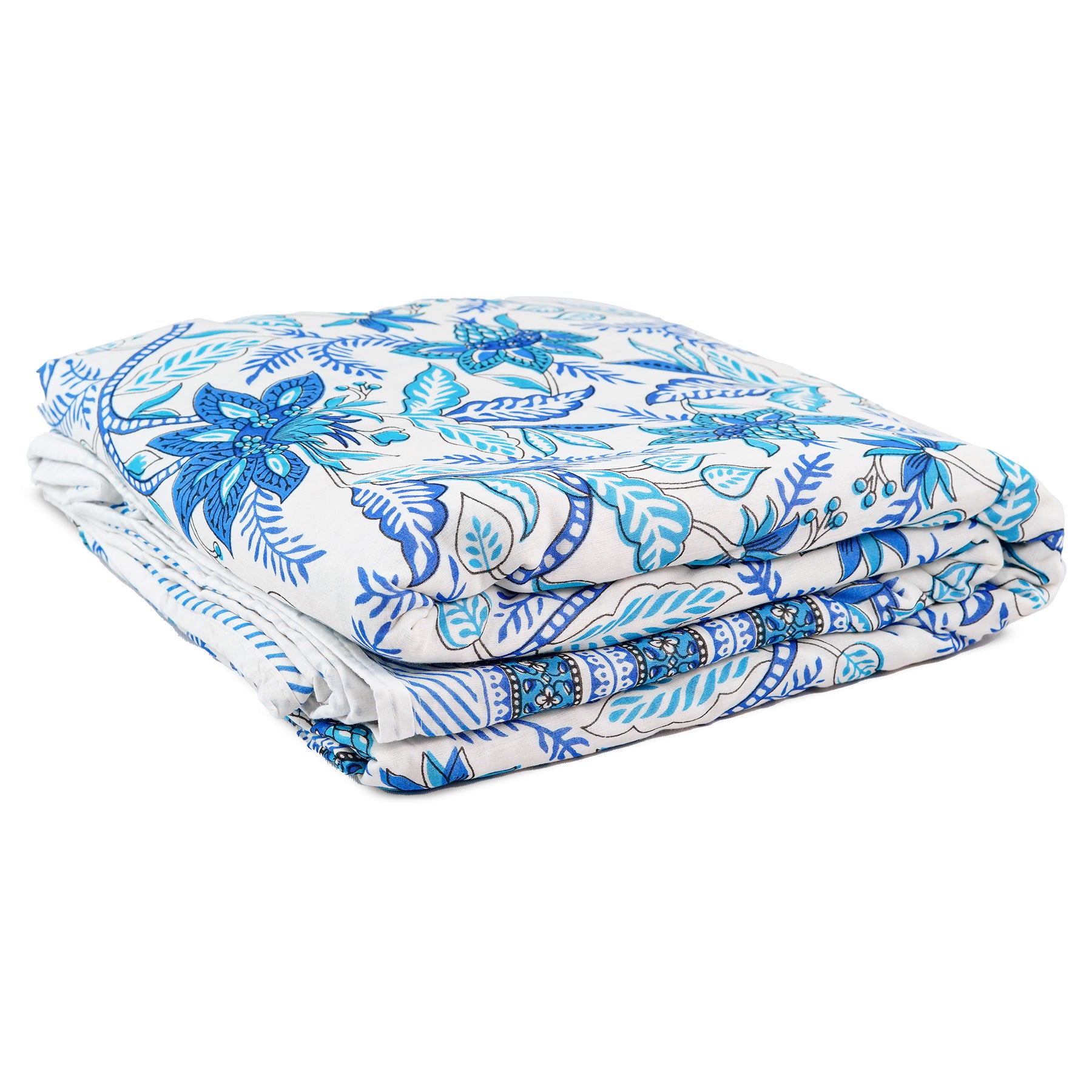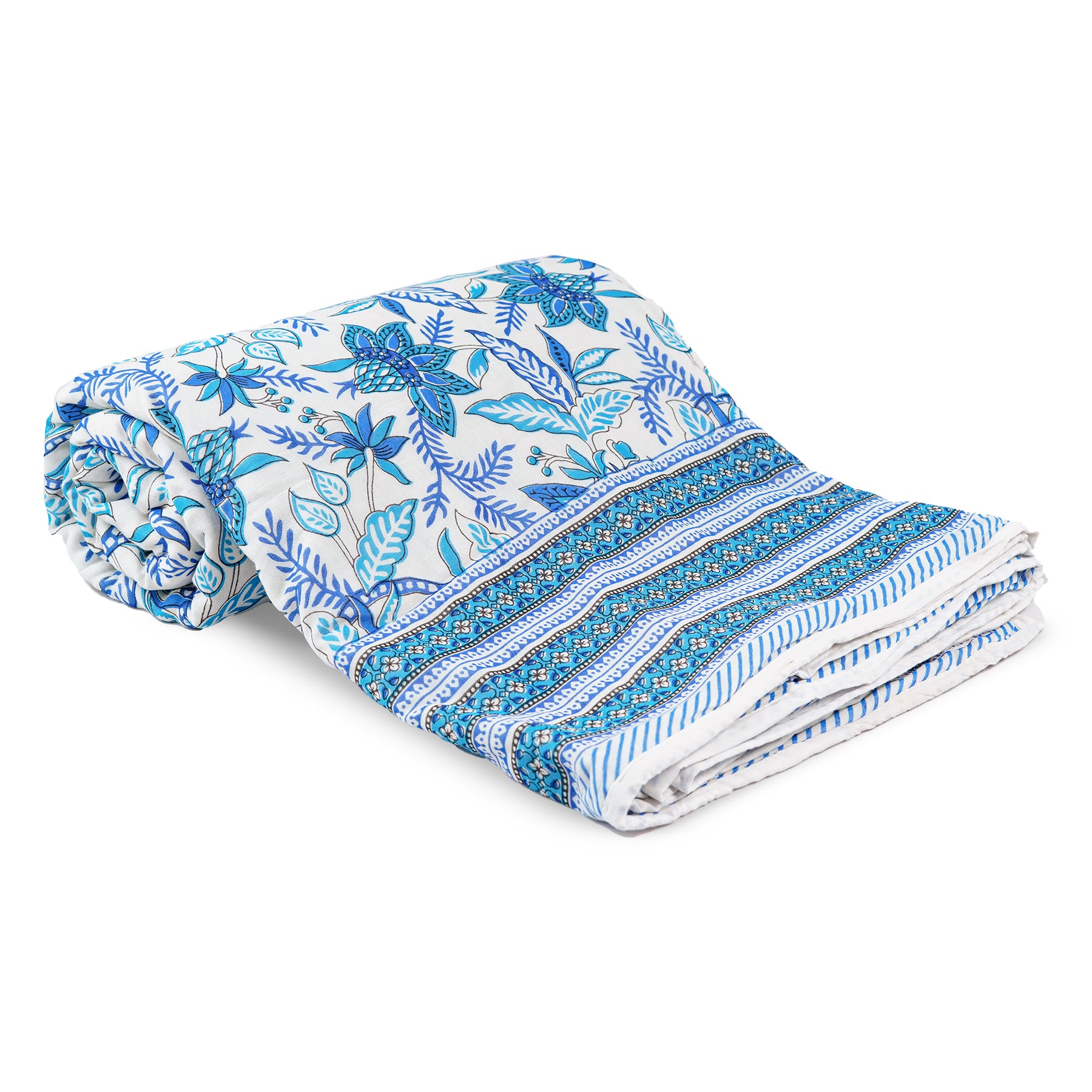 Inizio Pure Cotton Reversible Dohar for Double Bed AC Comforter Razai Comfy Lightweight Blanket Jaipuri Hand Block Floral Design
The most fashionable AC dohar for double beds on the market is this one. It is incredibly soft to the touch and made of the finest cotton. This extremely soft double dohar is made to last and will give you all-season comfort year after year. This dohar can be reversed. You may enjoy a completely fresh look with a single spin thanks to its two distinct designs on either side! Inizio AC Dohar is exactly what you need if you're seeking a quilt or dohar to keep you cozy both in the winter and the summer. This AC dohar is made of excellent fabrics and has reversible designs.
👉LIGHTWEIGHT & BREATHABLE – These top-notch cotton blankets will keep you warm all year long, in both winter and summer. These are lightweight, breathable blankets that are perfect for year-round use.
👉FEATURES – These hand-blocked cotton dohars with floral designs are incredibly luxurious to touch and feel. Additionally, the pattern enables air to become trapped in the pores, increasing the warmth of the blankets.
👉MULTI-SEASONAL – In warm weather, the thin yet comfortable dohar can be used with simply a blanket, and in the winter, a duvet can provide some additional warmth.
👉PERFECT GIFT FOR YOUR LOVED ONES – The multi-purpose cotton blanket is becoming more and more well-liked among people because it works well in a variety of situations. You will get more compliments if you give this blanket as a gift to your kids, family, friends, and colleagues.
👉WASHING CARE – The dohar is simple to clean in your own washing machine or by hand, and low tumble drying will help you keep this blanket in your closet for a very long time. Instead of bleaching, gentle wash and sensitive care are ideal.
Product Specification –
➤Brand – Inizio
➤Manufacturer – Inizio Décor Pvt Ltd
➤Material – Cotton
➤Product Type – Reversible Dohar
➤Sku-DD/09
➤Product Weight – 1.25kg
➤Dimensions – 108 x 90  Inches
➤Color  – Blue
➤Country of Origin – India