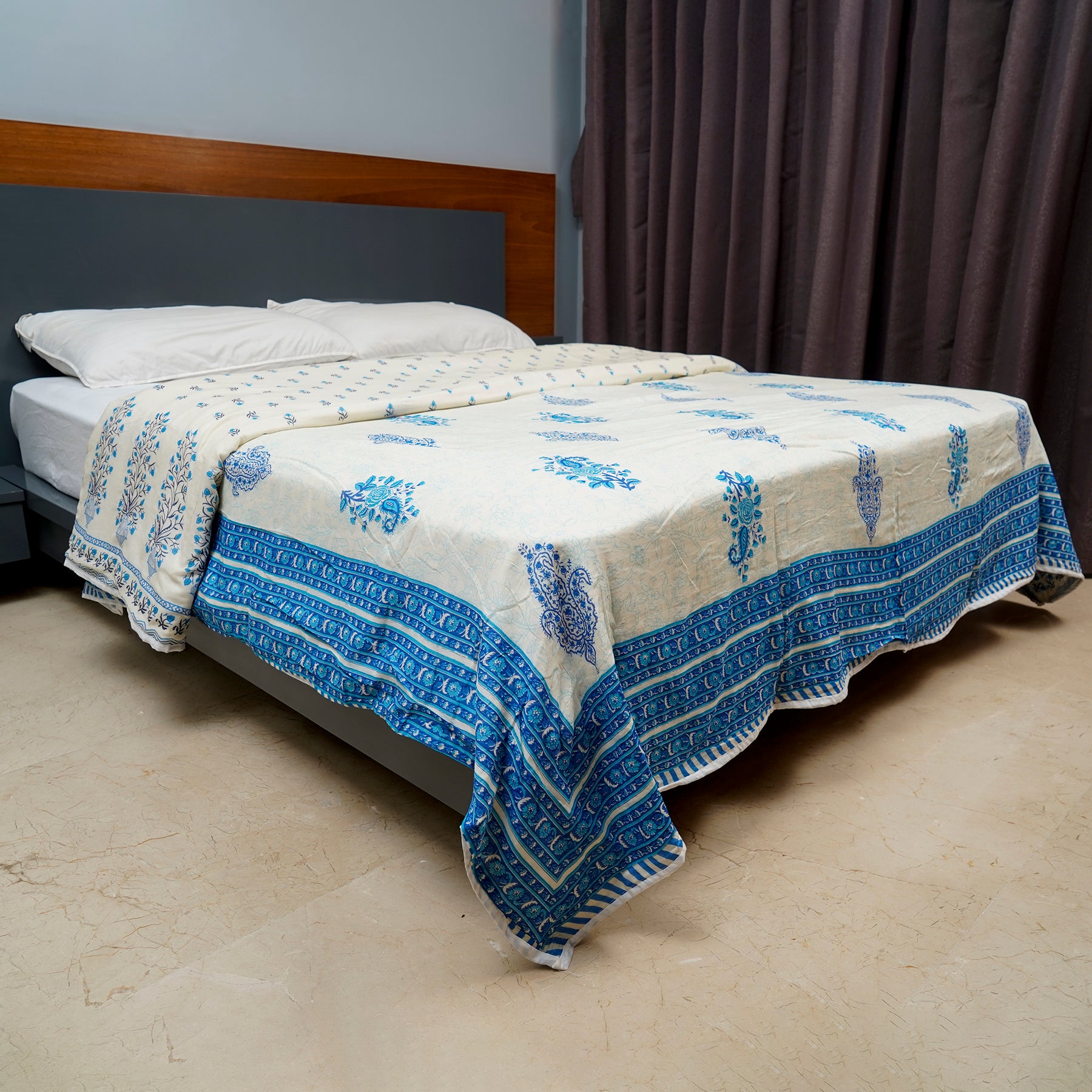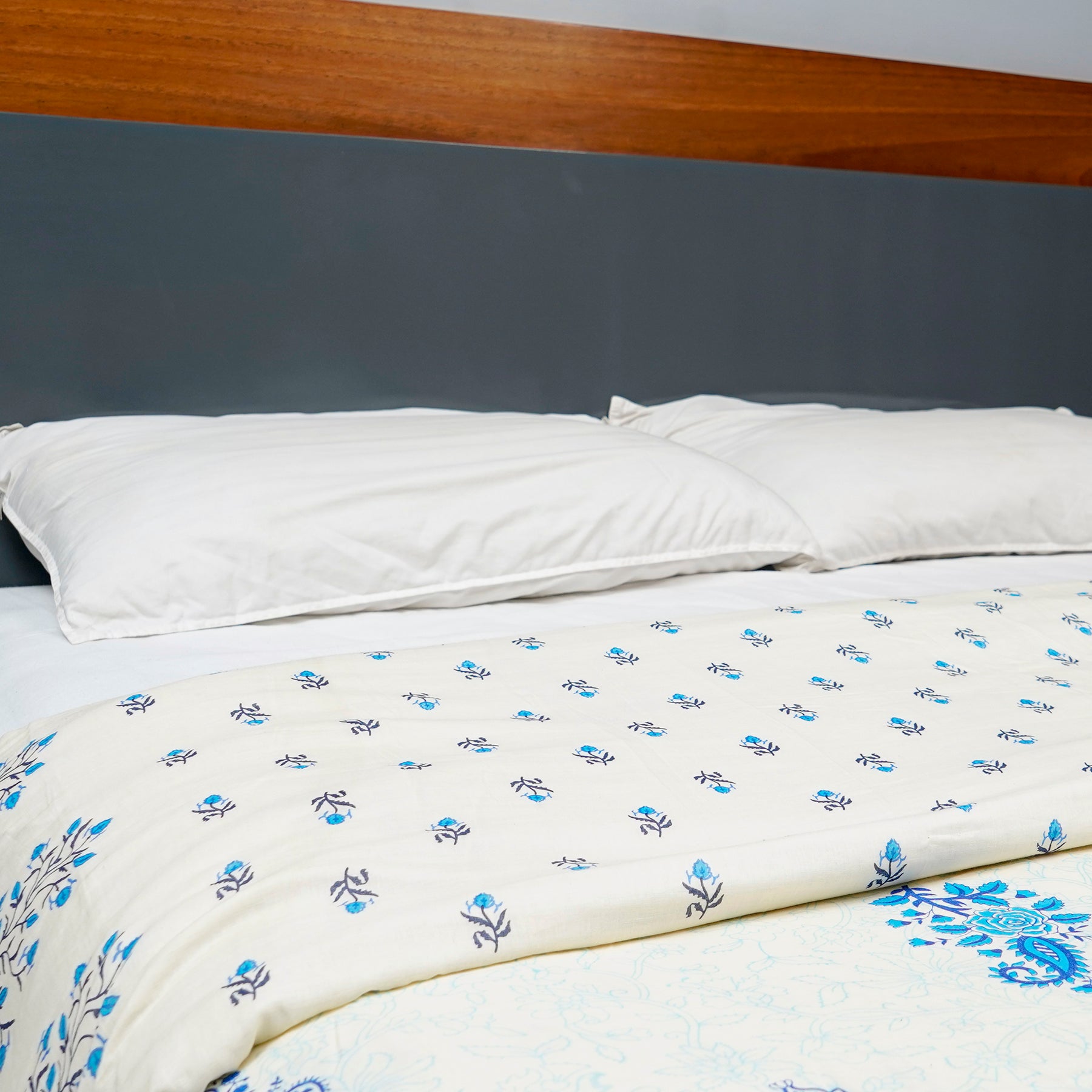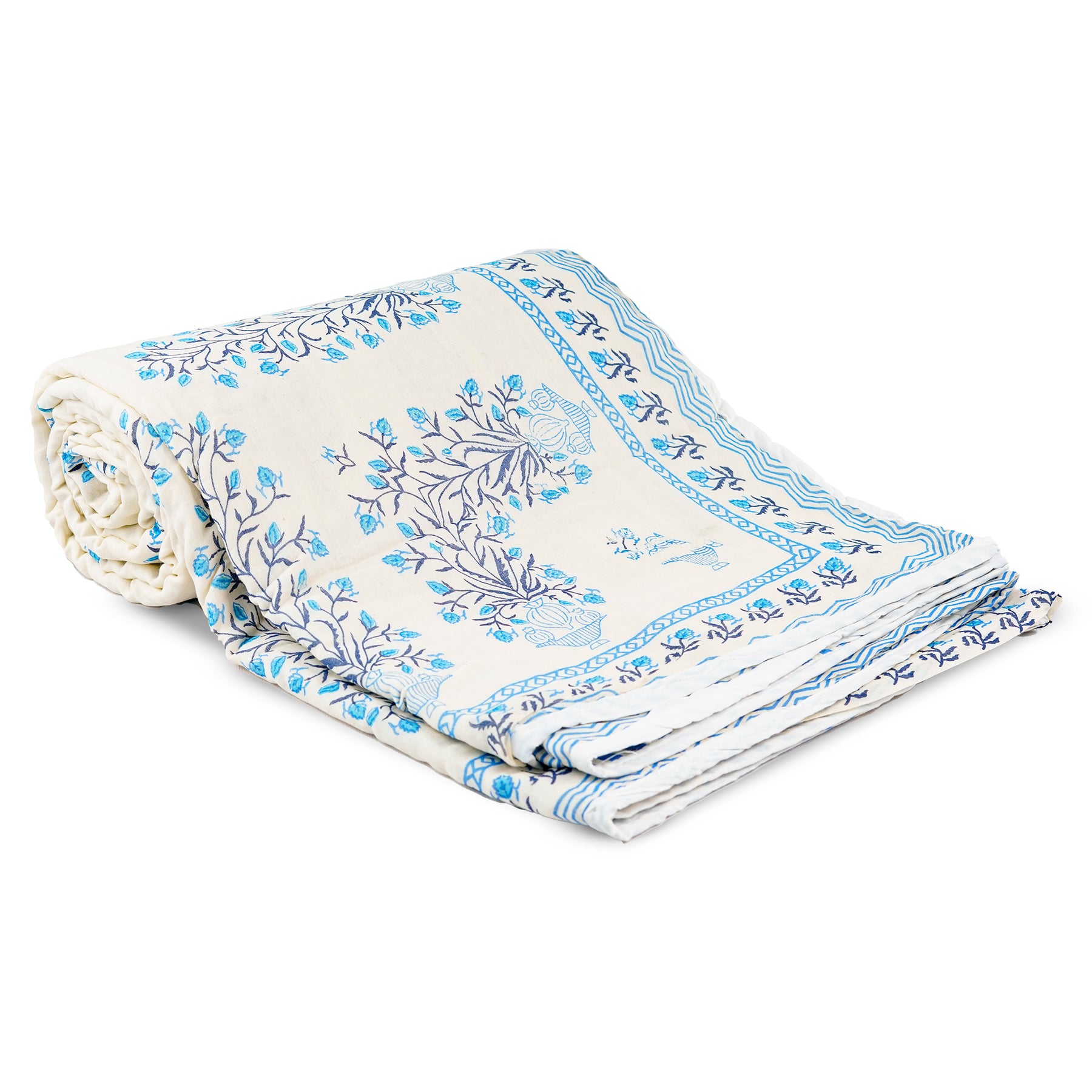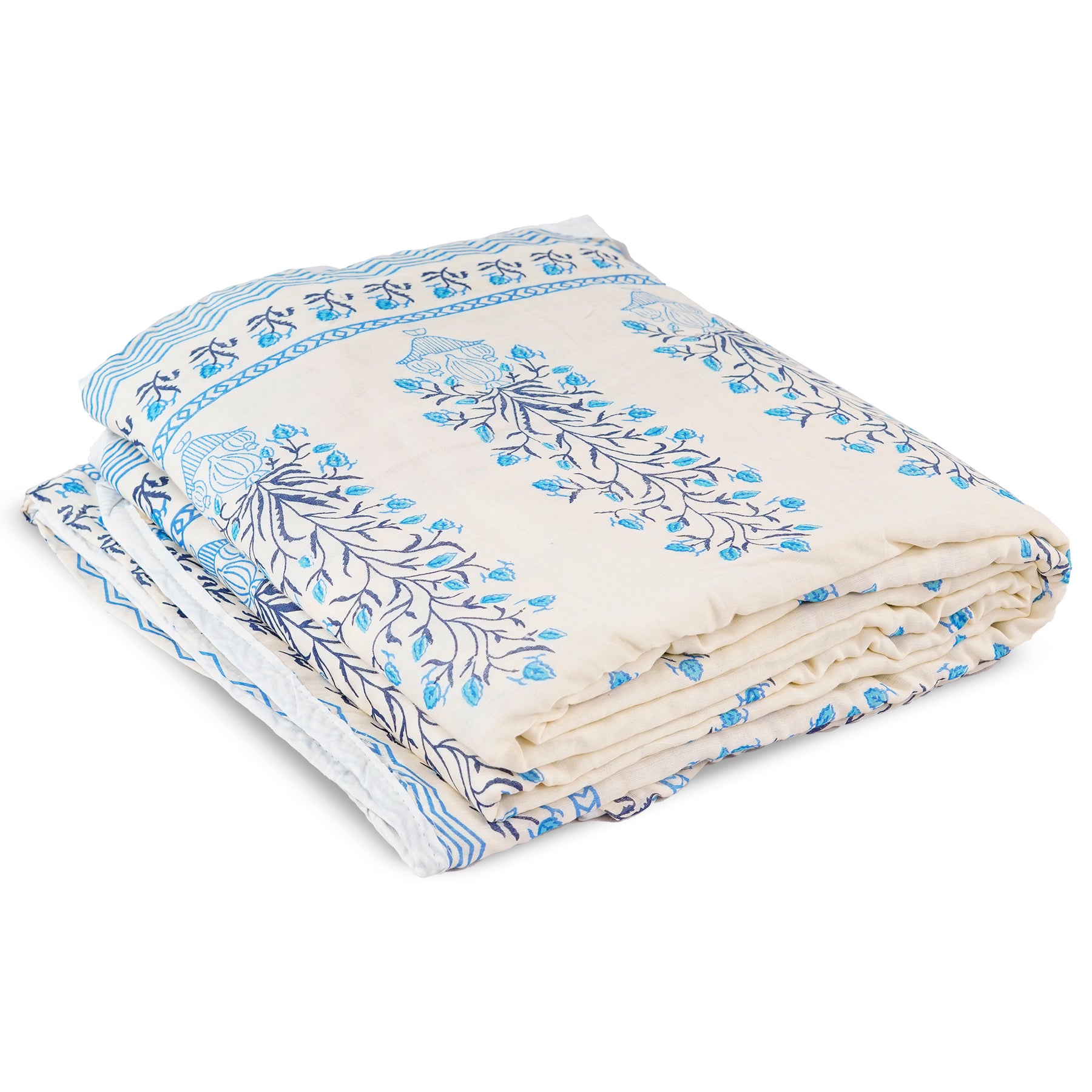 Inizio Soft Cotton Rajasthani Jaipuri Pattern Reversible and Breathable Fabric Dohar for Queen Size Bed, Lightweight AC Blanket for Indoor and Outdoor Use (Blue and Off White)
The INIZIO quilt blanket is really attractive, portable, and not overly thick. sufficient weight to prevent discomfort while remaining light enough to prevent perspiration. This lovely Dohar gives your living space a lovely appearance and social assurance. The fabric is cotton and has well-known Jaipuri designs. Cotton is breathable, cozy, lightweight, and long-lasting. You are certain to find the ideal fit for your bedroom or dorm room, regardless of the décor trend. Our obsession is with customer happiness! Because we adore our products, we're sure you will too. Now we know everyone has their own style so if you are not satisfied, we will work with you to get you what you need.
👉RAJSTHANI PRINTED DESIGN – Our Dohar has a traditional Rajasthani print, the Jaipuri pattern is a stylish design that will instantly make it a favorite in any modern home. Dohar blanket from Rajasthan made by skilled Jaipur-based artists.
👉COTTON FABRIC: This quilt is made with soft cotton fabric.  It feels wonderfully soft to the touch and is the ideal weight for use in all weather conditions. These blankets, known as Jaipuri Dohar, are usable on both sides. Unlike other blankets, these cotton dohar are exceptionally soft and lightweight. 
👉ALL SEASON USE: This blanket (Dohar) is a thin blanket that works well in every season. Enjoy the cozy, soft cotton Dohar that fits a queen-size bed and is perfect for daily use, and mild winters, or you may use it as an air conditioning blanket. It can also be used as a throw for a sofa.
👉CARE INSTRUCTIONS: Wash by hand or in a machine using a gentle cycle and cold water. Dry in the dryer on a low setting. Don't use bleach. After washing, there is no shrinkage, color fading, or unraveling. The nicest aspect is that with each wash, it grows softer.
👉PERFECT GIFT: If you are looking for the best gift for your loved one, this is the perfect place for you. This Jaipuri printed Dohar is unique and makes a statement with this everyday use Dohar. It is a perfect gift option for your mother, wife, sister, aunt, or friend. 
Product Specification –
➤Brand – Inizio
➤Manufacturer – Inizio Décor Pvt Ltd
➤Material – Cotton
➤Product Type – Reversible Dohar
➤Sku-DD/10
➤Product Weight – 1.25kg
➤Dimensions – 108 x 90  Inches
➤Color  – Off-white with Blue
➤Country of Origin – India