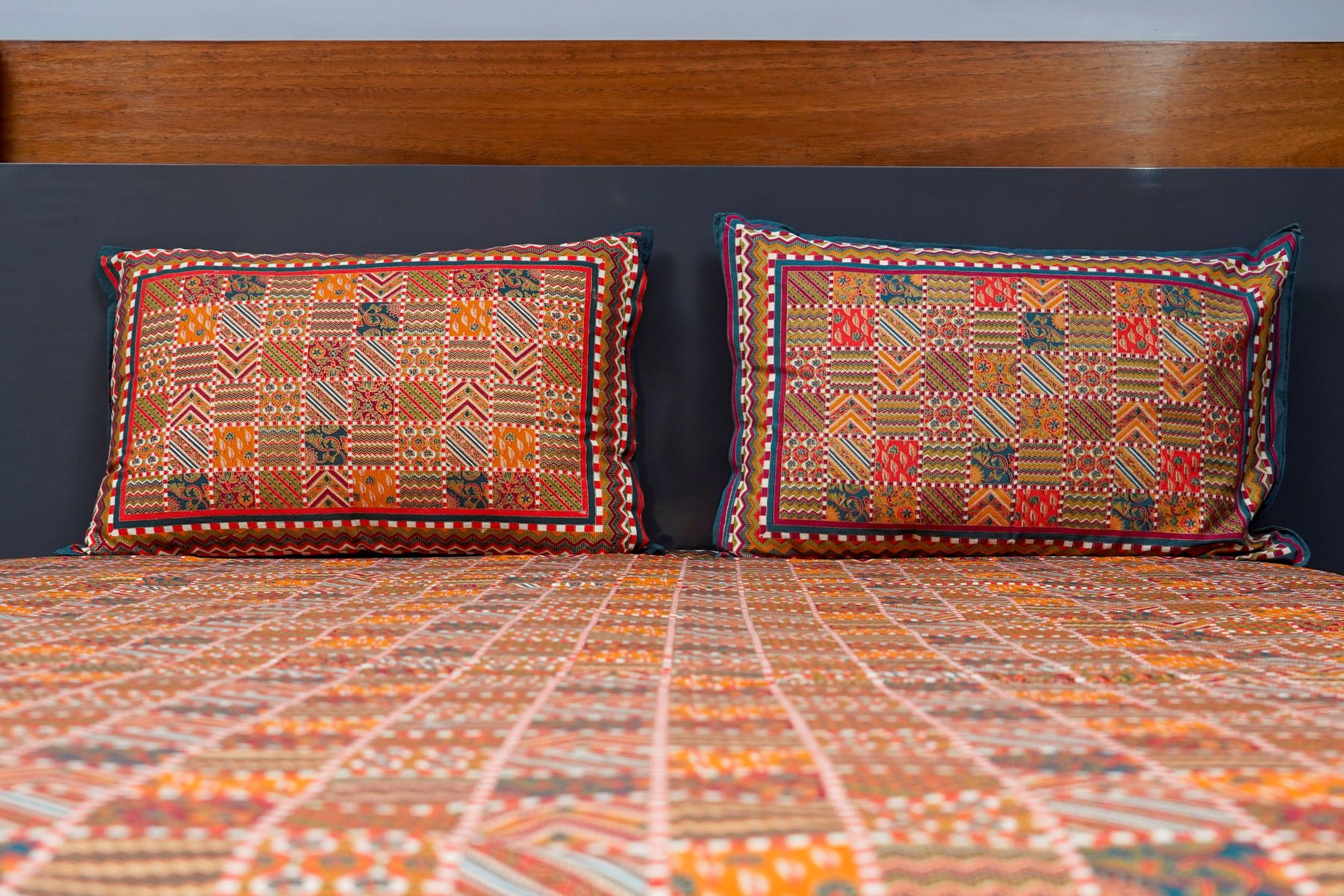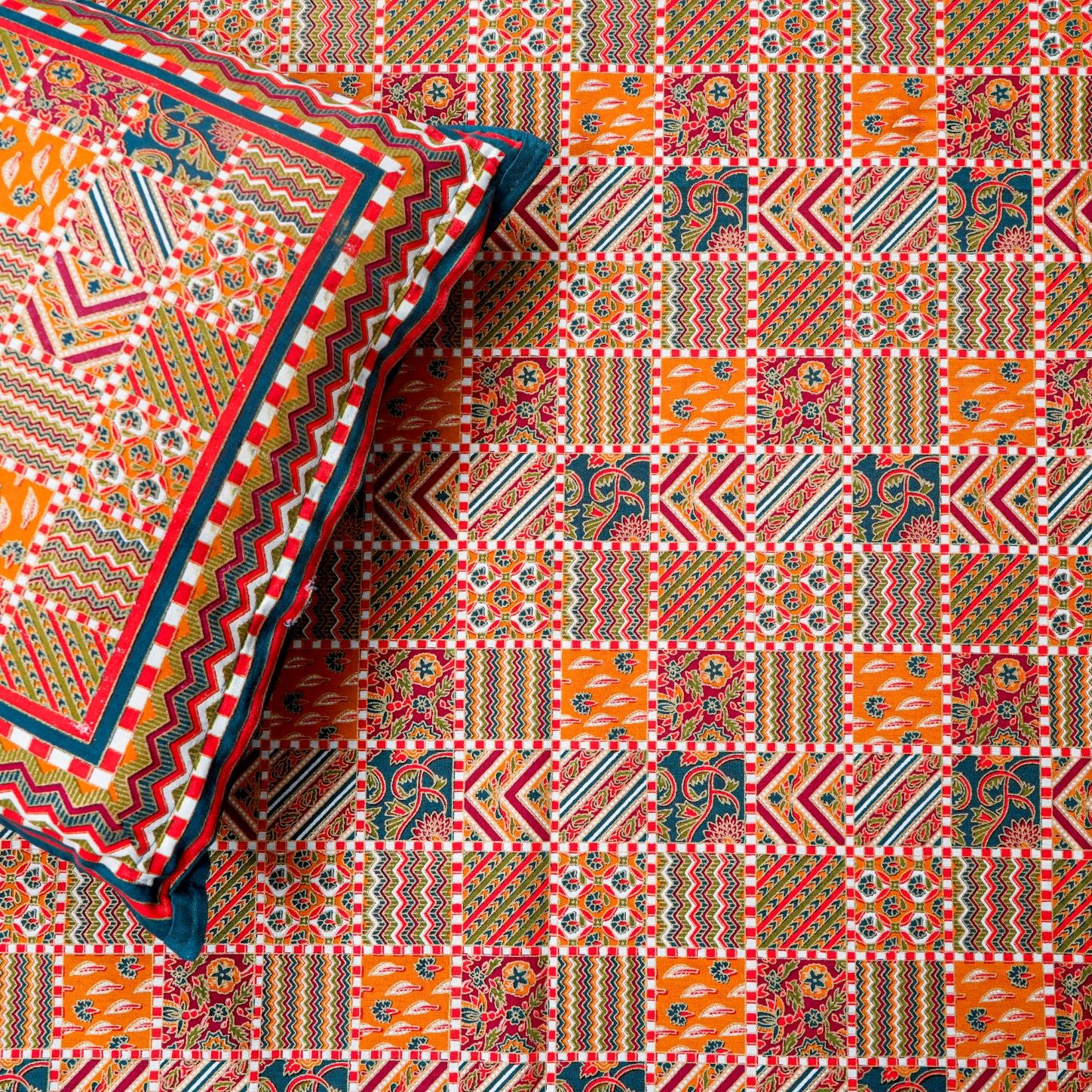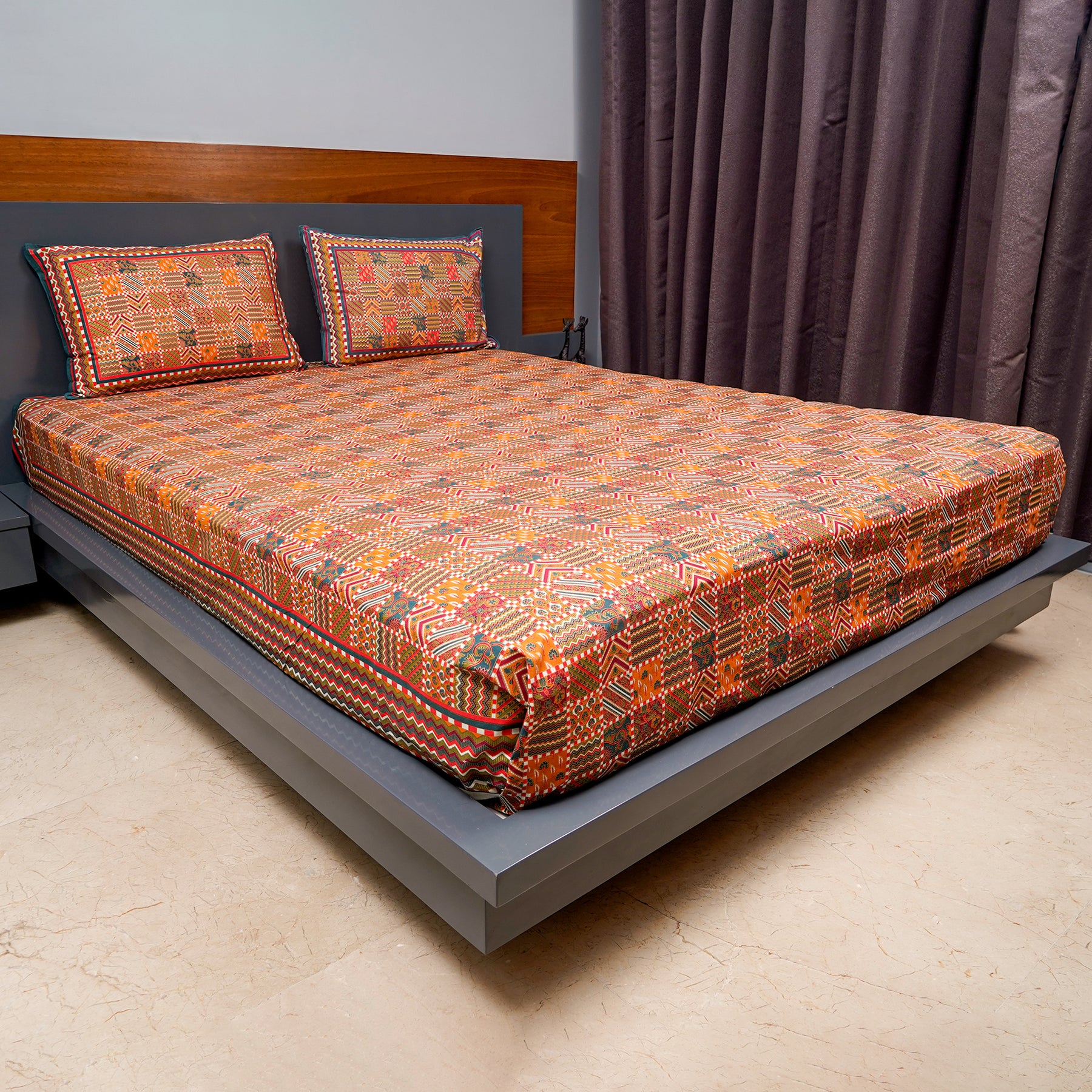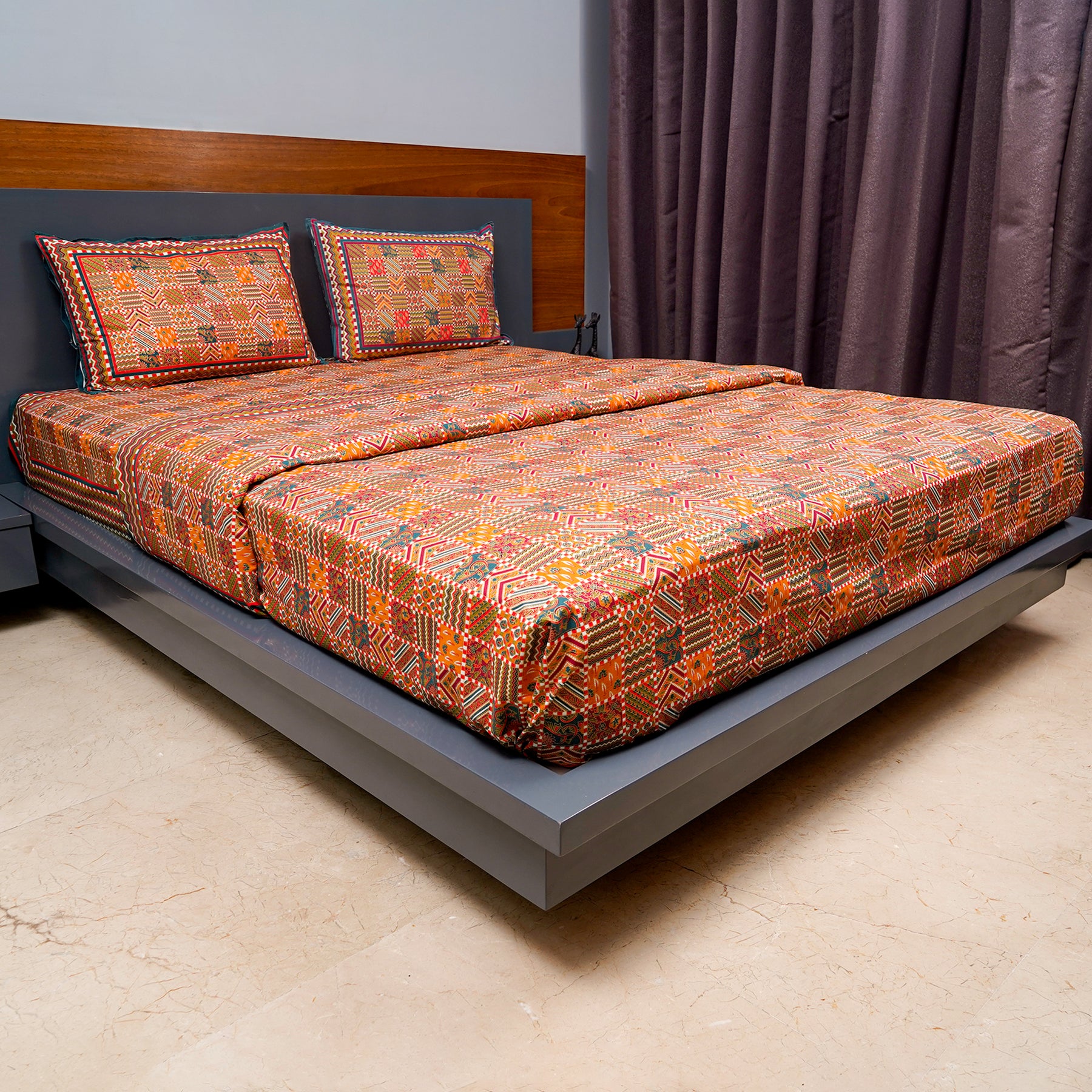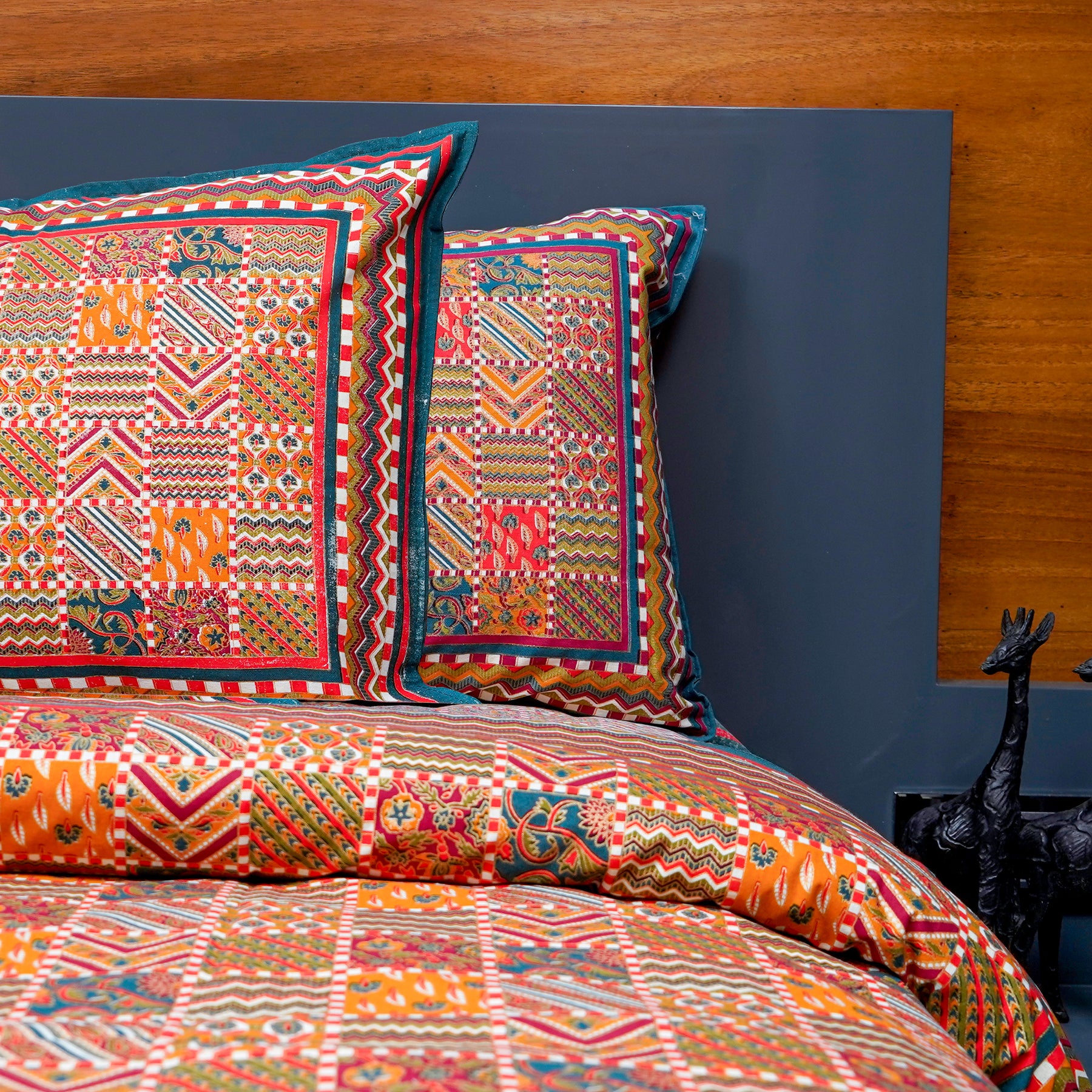 Inizio Multicolour Rajasthani Sanganeri Block Hand Printed Queen Size Bedsheet with Two Pillow Covers Ultra Soft Smooth Cotton Fabric
A variety of bedsheets are composed of cotton. The cotton used to make this Queen-sized Jaipuri Sanganeri bedsheet. The bed sheets are durable and gentle to the touch thanks to this procedure, which makes the yarn strong and soft. Drain away moisture to provide a breathable and cozy bedsheet. This Jaipuri bedsheet can be used all year long because cotton keeps you warm in the winter and cool in the summer. The number of threads per square inch, both horizontally and vertically, is referred to as thread count. Generally speaking, the stronger the sheet is, the more likely it is to last well or even soften with time, and the greater the thread count.
ATTRACTIVE COLORS & LOOK – Inizio bed sheets come in the most up-to-date elegant print with the optimum color and design consistency, enhancing the creativity and décor of your bedroom and enhancing your home design with Jaipur's famed Sanganeri block print, which is known across the world.
SMOOTH & SOFT – You've come across incredibly soft bed linens if that's what you're seeking. They're cool, airy, and extremely soft. You'll keep returning due to how comfy these linens are! Better than any other fabric, these cotton bedsheets are soft.
LUXURIOUS FEEL – Between the sheets is where a beautiful sleep begins. For the ideal bedroom experience, each set of pure cotton bedsheets offers a delicate touch and sturdy construction. They're ideal as a stylish must-have for your new house or for adding a bright color to your living area.
LEAST SHRINKAGE - The fabric that has been treated for simple maintenance minimizes shrinkage and improves appearance after washing. Our bedsheets will provide enduring color richness, so you can count on them.
EASY CARE – Machine-washable in cold water. Wash colored and white goods separately. Avoid bleaching. Soft tumble drying.
Product Specification –
Brand –                 Inizio

Manufacturer –     Inizio Décor Pvt Ltd

Material –             Cotton

Colour –                Multicolour

Sku-                      QBS/41

Size –                     108 x 90 x 0.01Inch

Package Weight – 1.25 KG

Package Included – Bedsheet and 2 Pillow Covers

Country of Origin – India