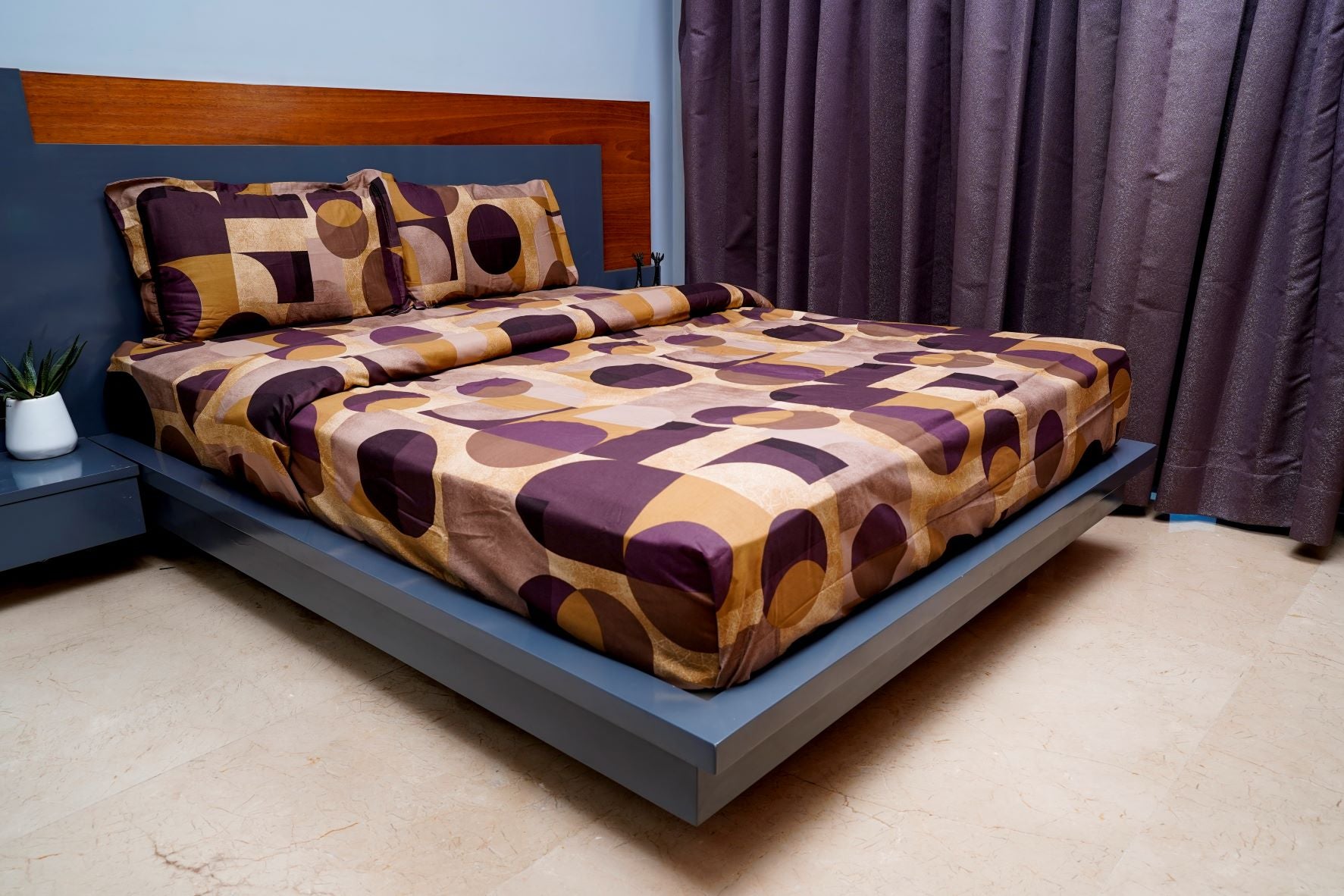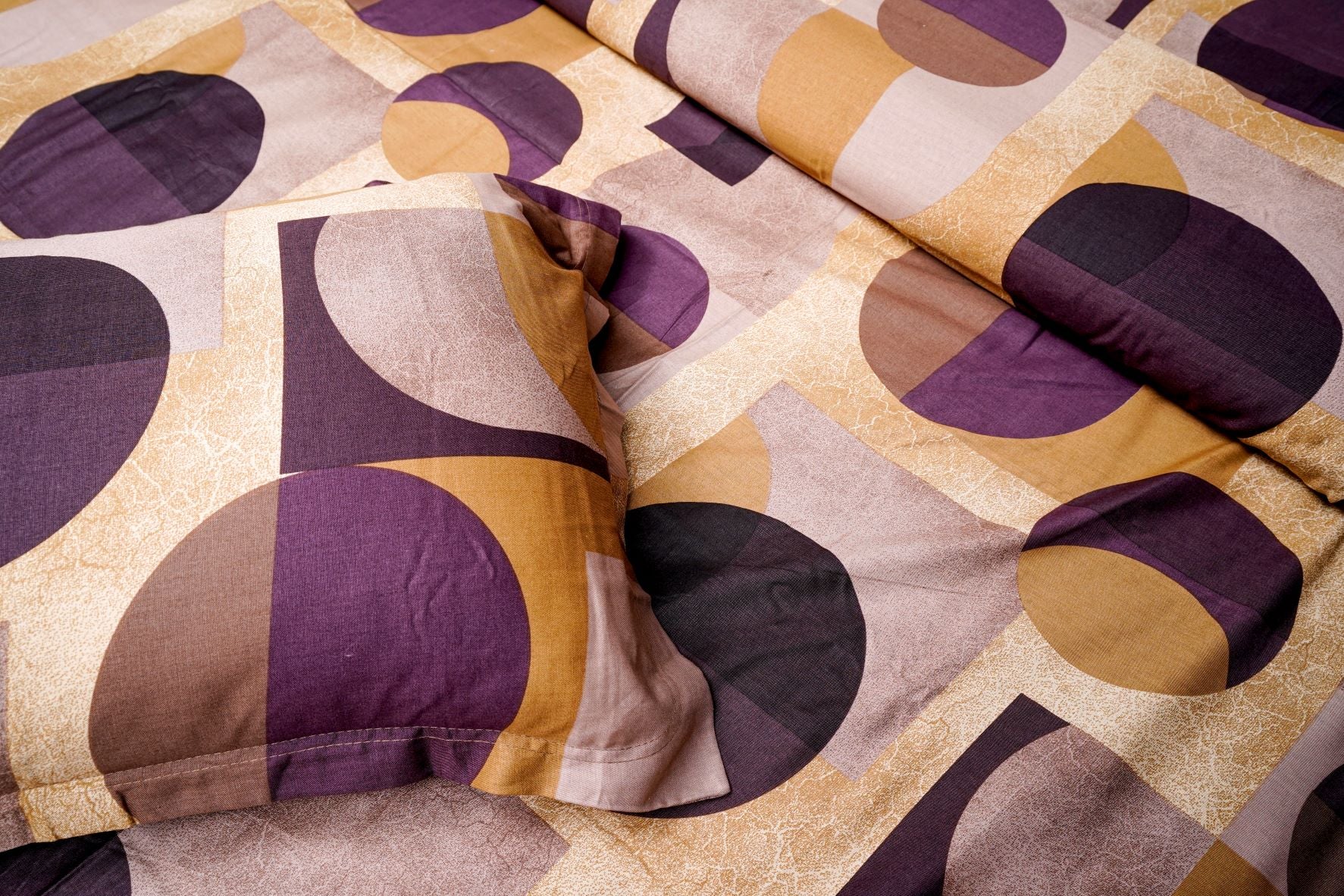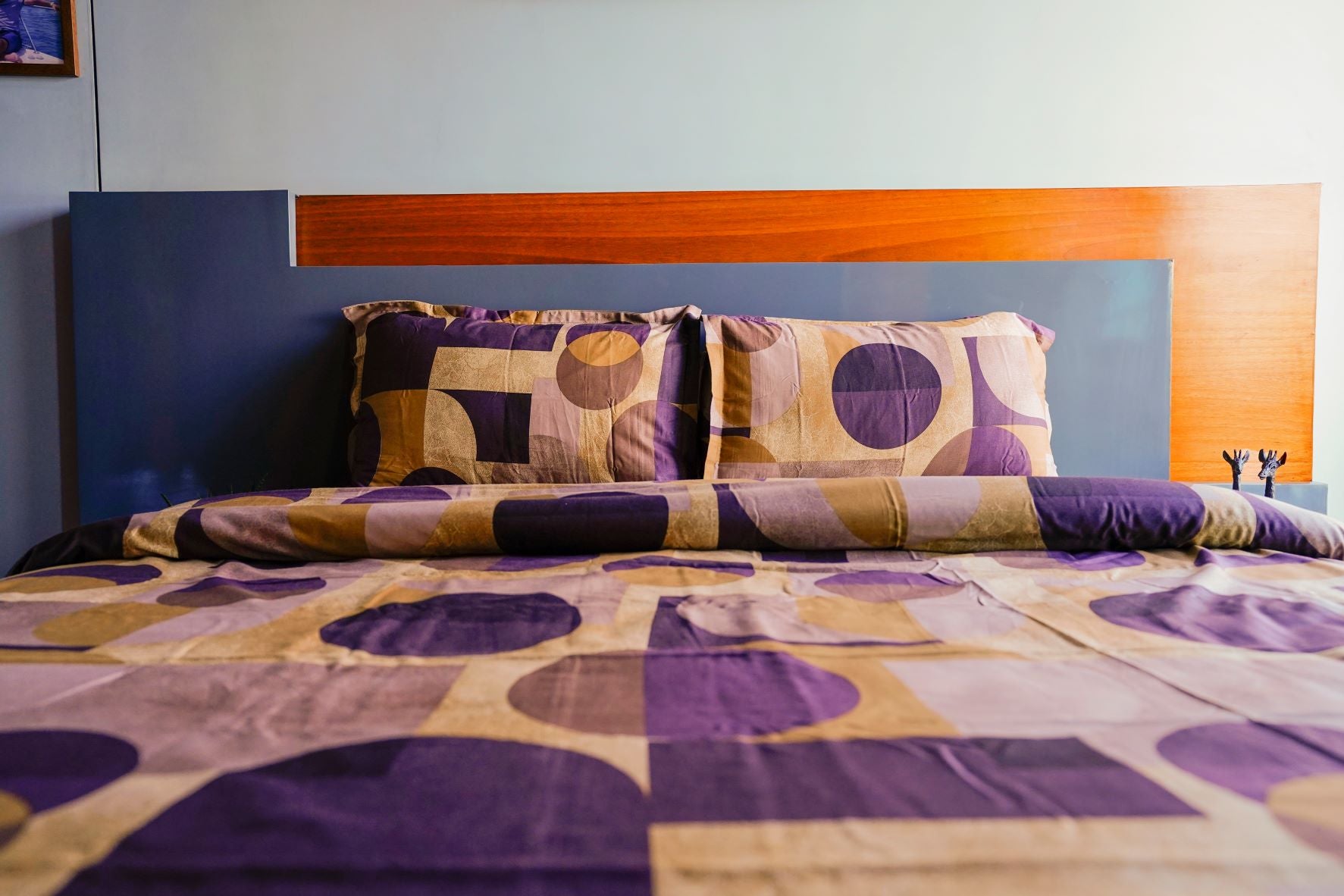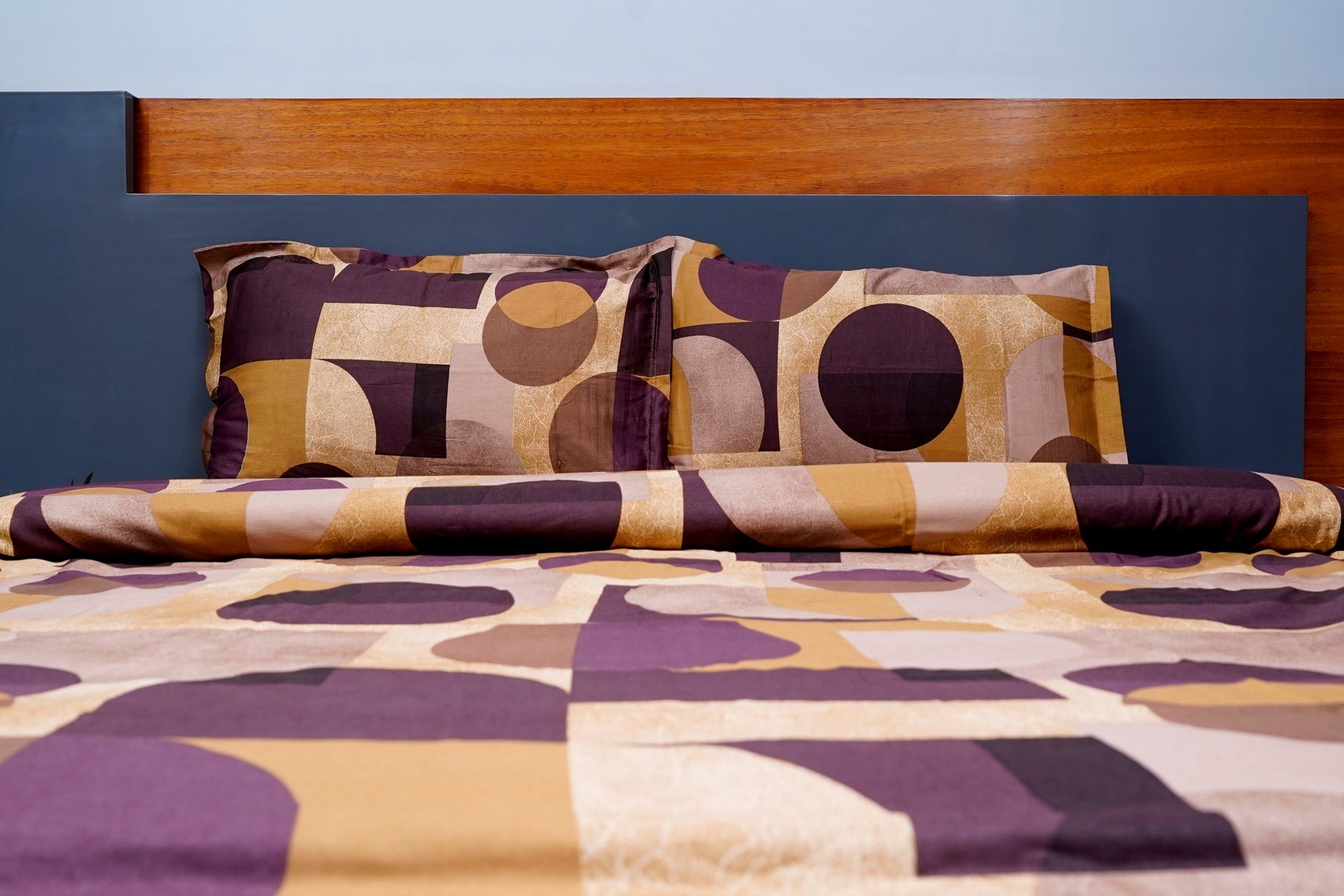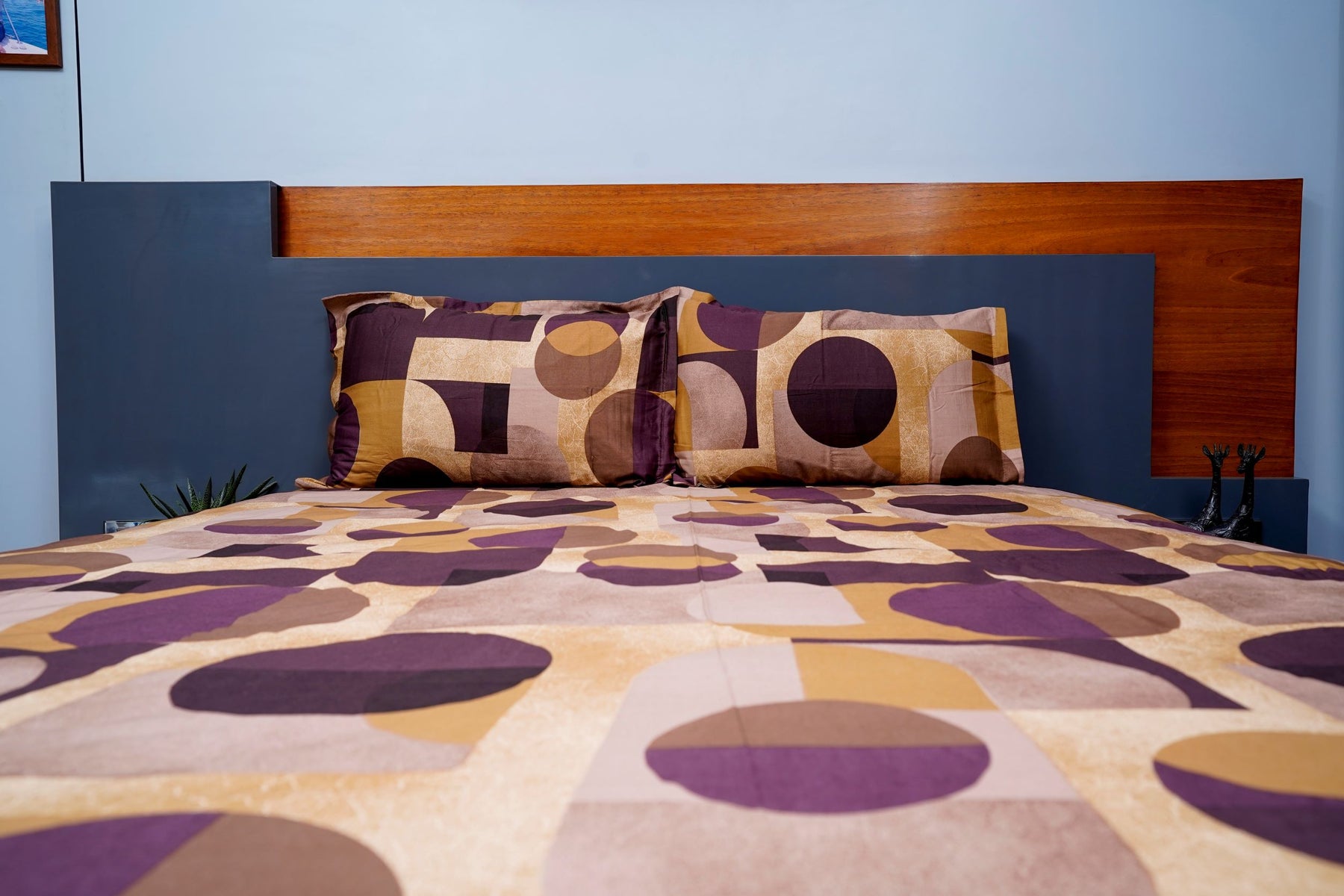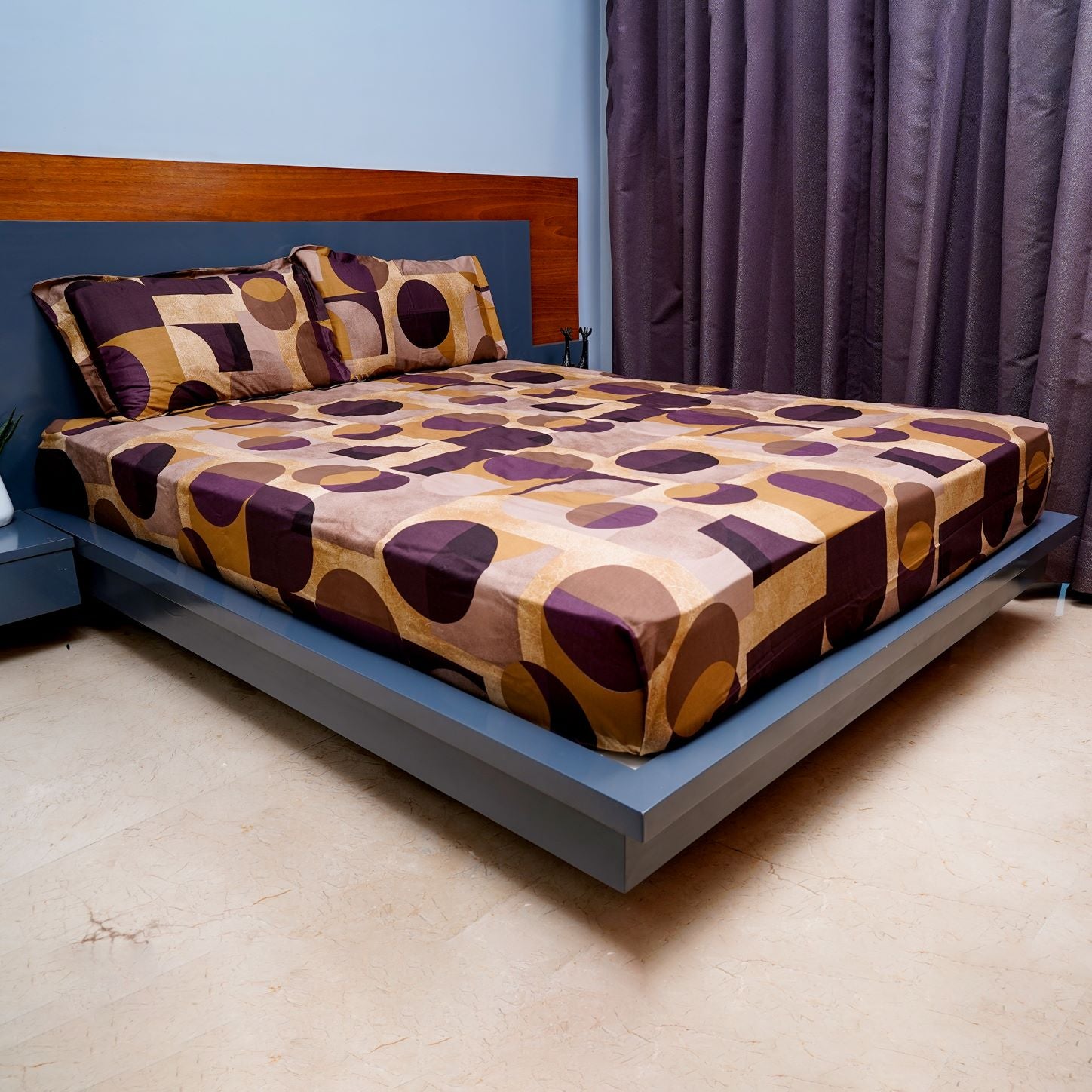 Natural Cotton Geometric Printed Polka Dots Soft Cozy Durable All-Season Comfort | Brown
You only need Inizio bedsheets to create a lavish atmosphere in your bedroom. The combination of traditional and ethnic designs, quality, and accessibility is what we're focused on at Inizio Decor Pvt Ltd. The bed sheets are made by hand using ancient techniques, and they may also be utilized as a bedspread, couch cover, window curtain, wall art, and other home decor items. These lovely bedsheets make the ideal gift for many occasions, including holidays (Diwali, the New Year, etc.), housewarmings, and business gifts.
                            About this item
COMFORTABLE – Sleeping on cotton is famous for being cool and comfortable. We use the softest cotton, just as the smoothest, strongest linens. The most popular fabric for bedding, pure cotton, is what we use. It is supple, strong, and quite well.
✔️SUITABLE FOR ALL TIME – Although they can be used again, these cotton bedsheets resist shrinkage. The bedsheet is resistant to colour fading. This indicates that the bedsheet's colour won't fade over time. This bed sheet was treated so that it may be used in any conditions, making it suitable for all seasons.
✔️FEEL FRESH EVERYDAY – Get up each day with a sense of freshness and ready for work. These pillowcases have a delicate feel and are among the softest and most luxurious you can get.
✔️PERFECT FOR EVERY PLACE – Best for any area in your house, including the bedroom, visitor room, children's room, and the home office. This excellent cotton fabric is airy and kind to the skin.
✔️EASY TO WASH – These machine-washable cotton bedsheets are simple to care for. It is hassle-free to wash it at home. Wash it separately the first few times.
| | |
| --- | --- |
| Size | King (108 inches by 108 inches) |
| Included Components | 2 Pillow Covers (17.5 inches by 27.5 inches) |
| Material | Cotton |
| Colour | Brown |
| Special Feature | Lightweight, Wrinkle Resistant, Breathable |
| Brand | Inizio |
| Pattern | Polka Dots Geometric |
| Style-SKU CODE | Modern-KBS/10 |
| Age Range (Description) | Adult, Kid |
| Thread Count | 240 |