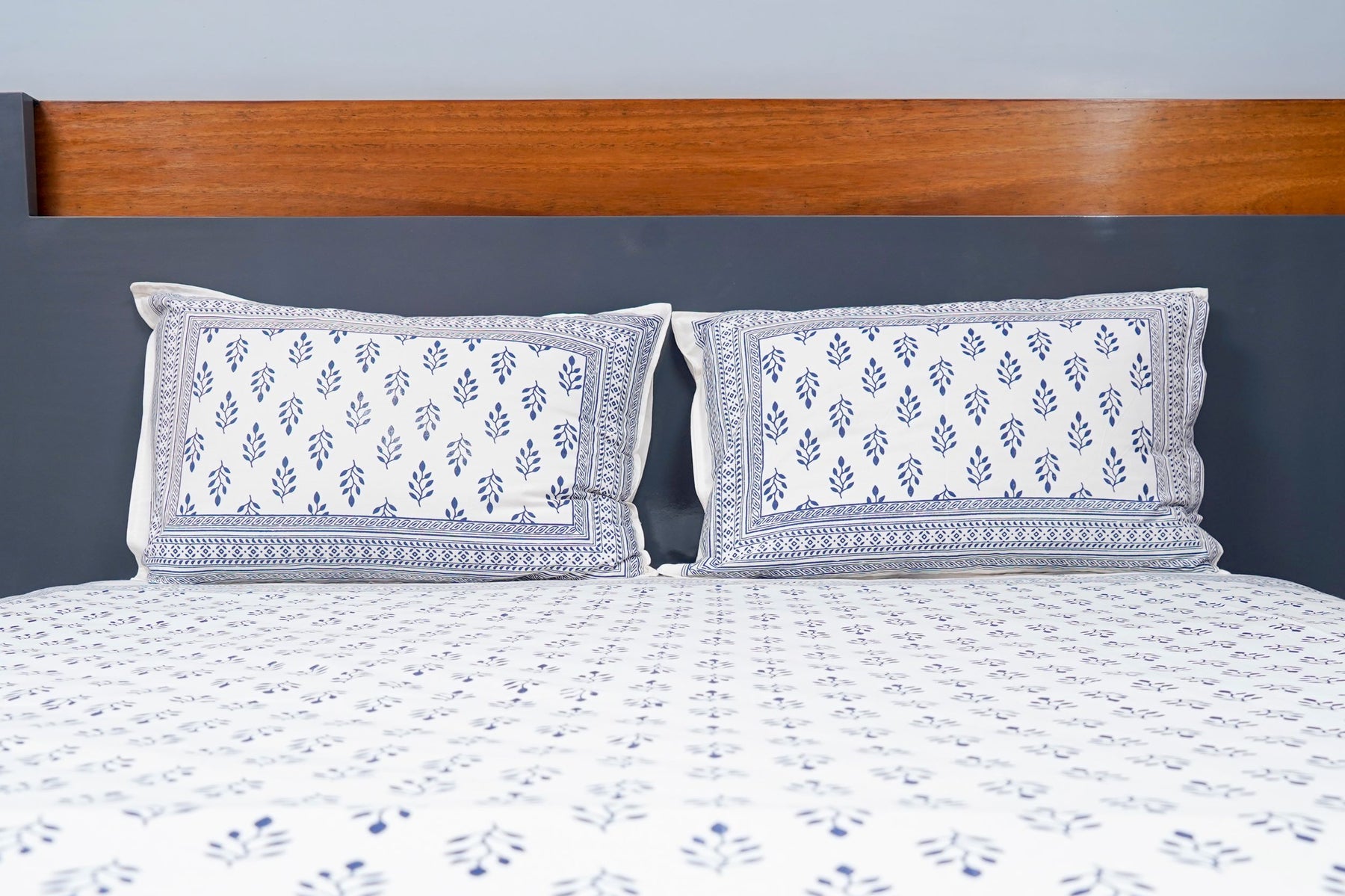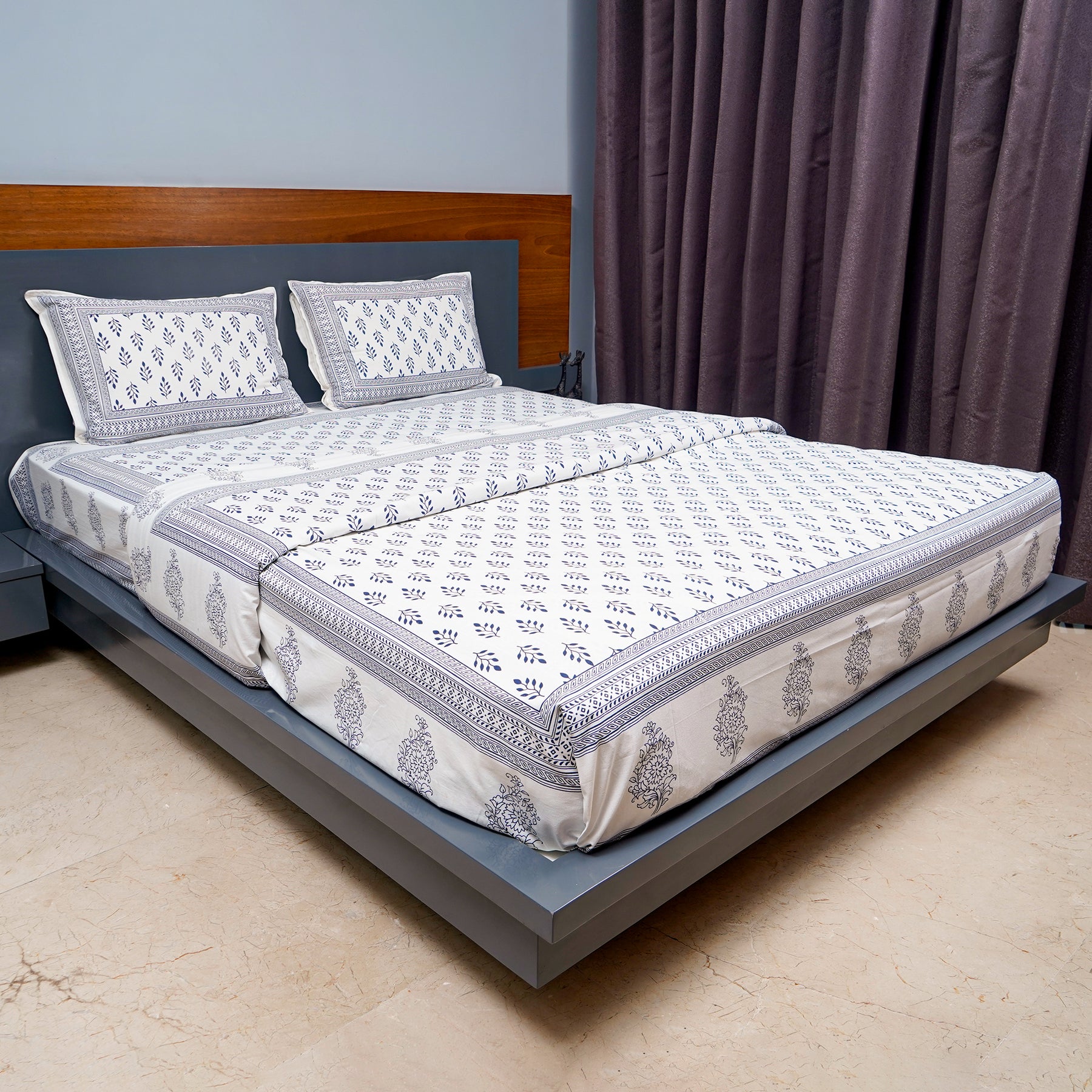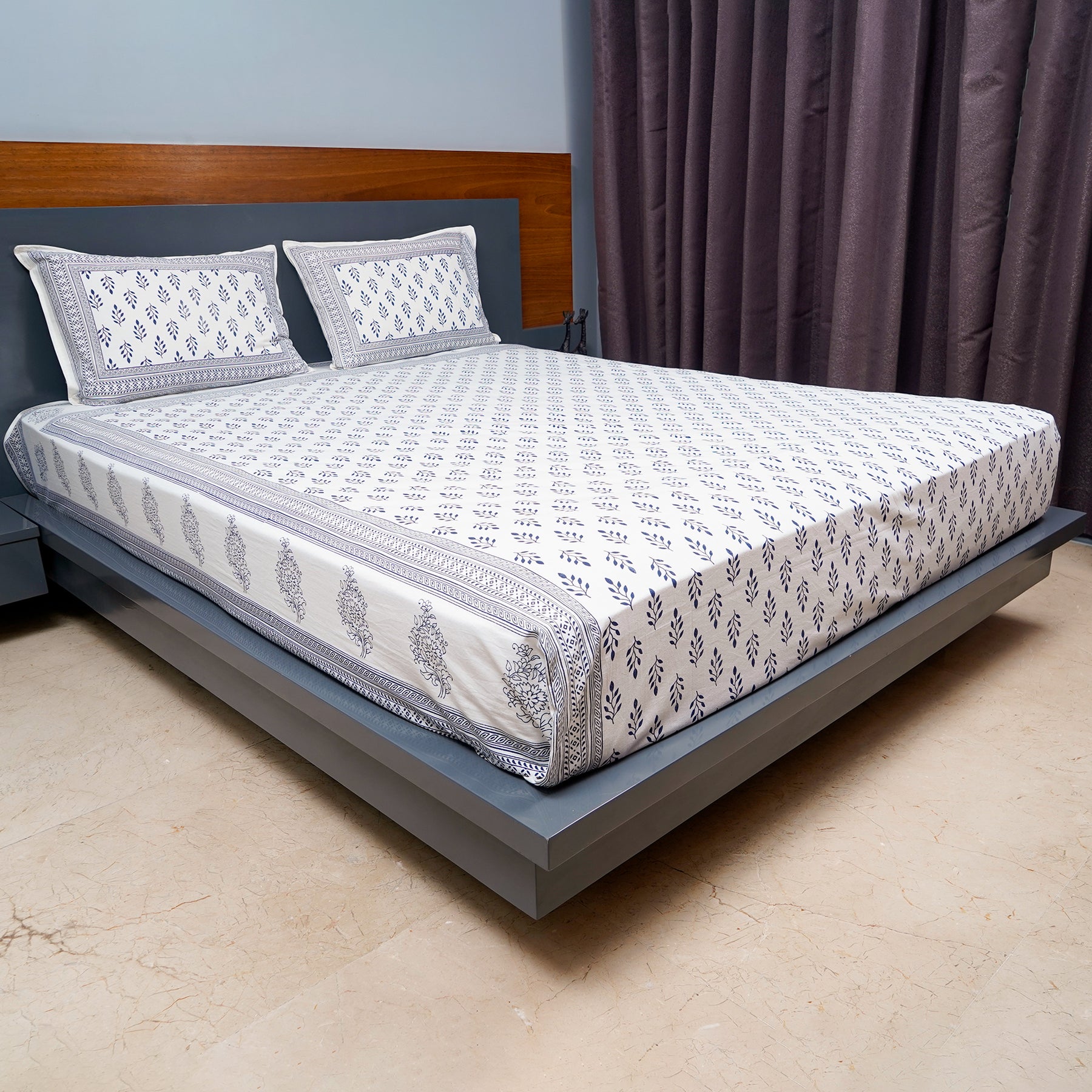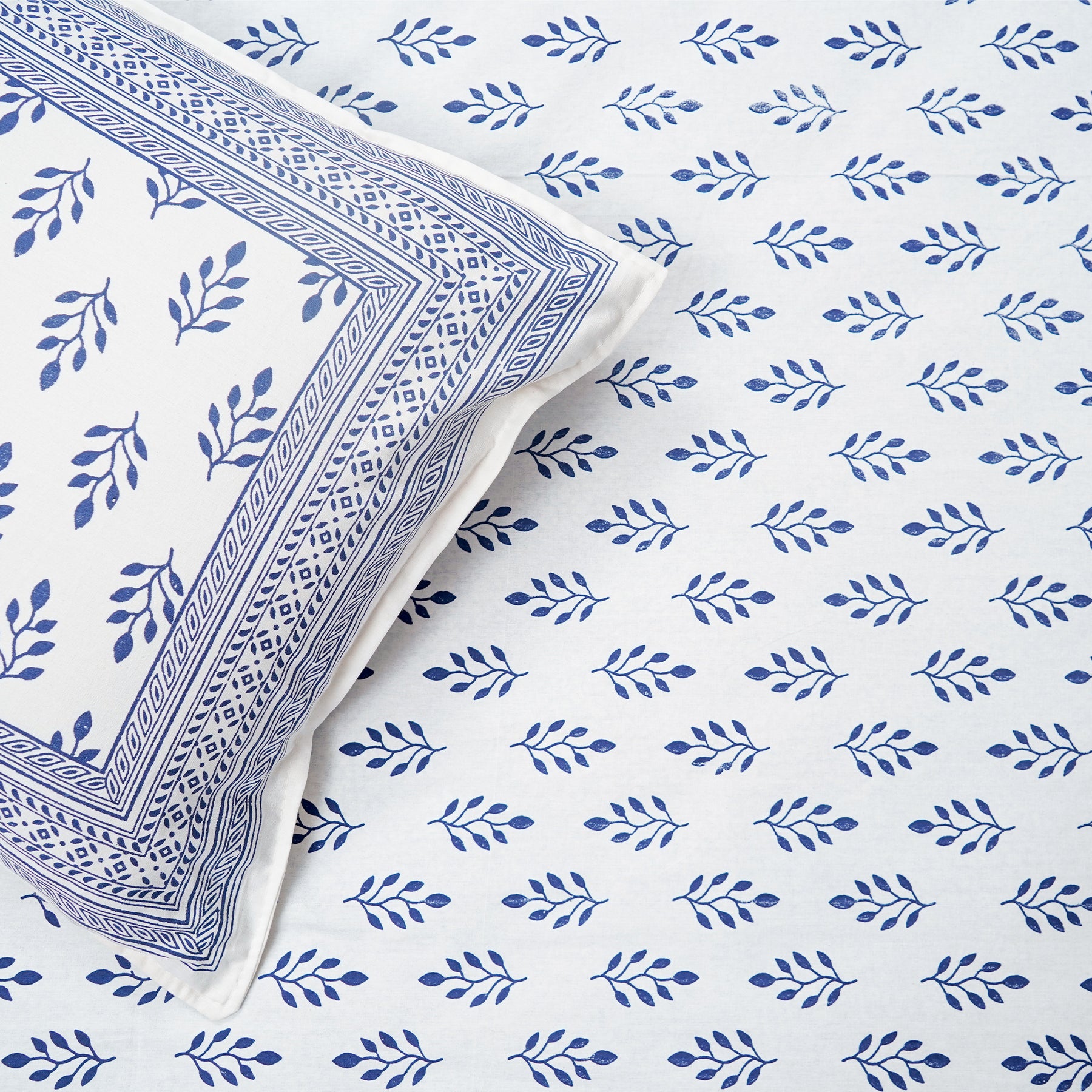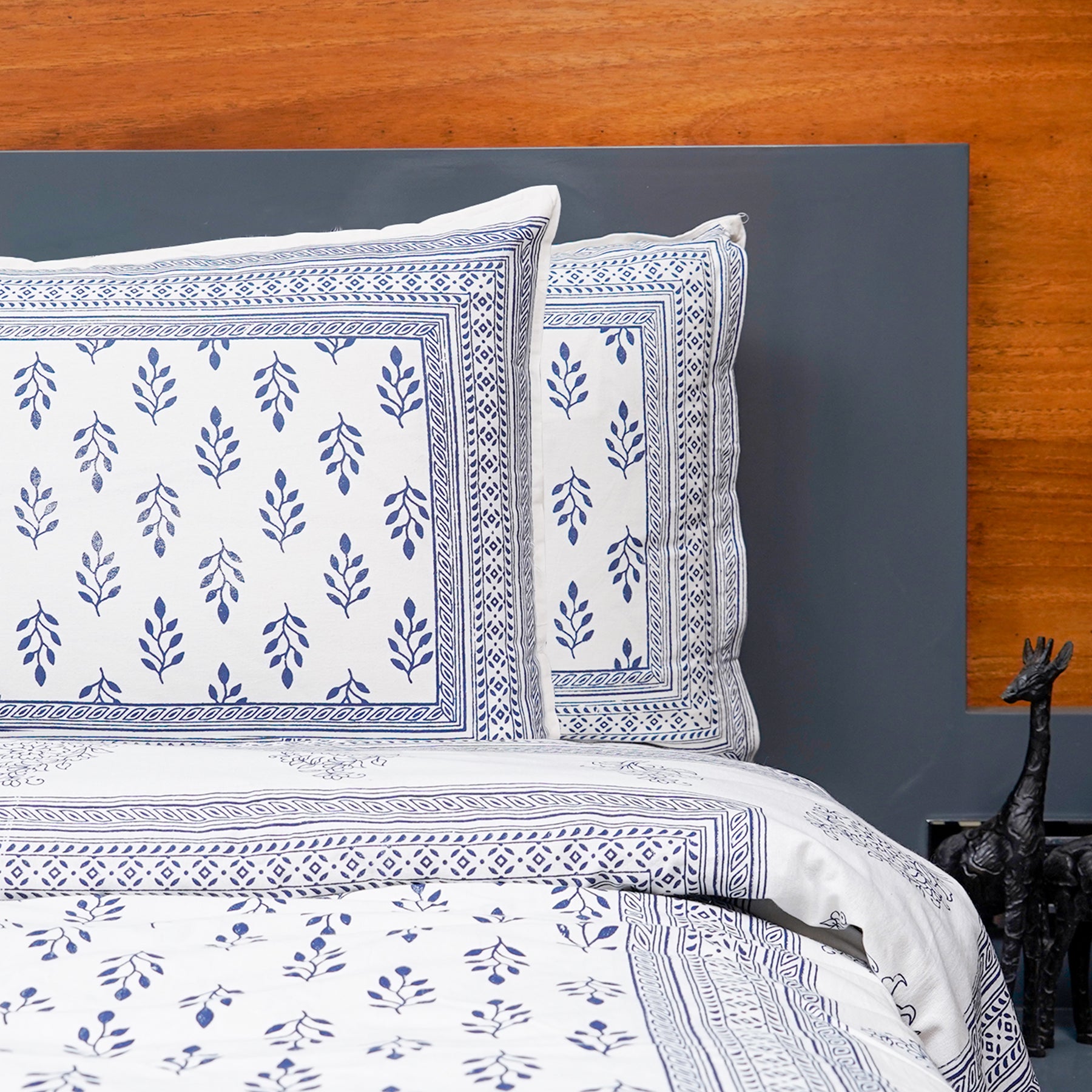 INIZIO Queen Size Jaipuri Printed Soft Cotton Flat Bedsheet with 2 Pillow Covers, Lightweight & Breathable, Perfect for Bedroom, Living Room or Gift (Color - Blue and White)
As a professional company, Inizio participates in integrating design, production, and sales to ensure every process quality of the product. Let every customer enjoy a better living environment in an easier way is our mission. With the help of this bedsheet by Inizio, you can give your bed a colorful makeover. The beautiful color and Jaipuri print will undoubtedly enliven and brighten the surroundings. It is certain to become your favorite because it is made of lovely cotton fabric. The flat sheet adopts Jaipuri printing technology to ensure a clear pattern. Beautiful colors and design make your room a new scene, which helps you search the silence of your heart and find more beautiful things in life.

SUPER SOFT & BREATHABLE BEDSHEET:  The bedsheet we provide is made of delicate cotton fabric, making it both super comfortable and breathable. Cotton is the most widely used material for flat sheets since it is traditional and long-lasting.  Cotton bed sheets trap heat and let cool air. It is very soft, lightweight, and breathable.
BEAUTIFUL JAIPURI DESIGN: Original Jaipuri pattern cotton bedsheet in Jaipuri style for a queen-size bed with two pillowcases (Jaipur Bedspreads). Best for any area in your home, including the living room, bedroom, dorm, kids' room, guest room, RV, and vacation home. It will make you happy and give your living room a beautiful look. Such a lovely work of art will enhance your home beautifully.
MULTIPLE USES: Our standard bed sheet can be used as a typical sheet, a lightweight summer blanket, a tablecloth, or even a throw. Our flat sheet's soft colors seem peaceful and add a relaxing environment to the bedroom. It will go wonderfully with the style of your own bedroom.
CARE INSTRUCTIONS: To extend the life of your cotton bed sheets, wash them once each week. Wash it separately the first few times. Machine wash in cold water. Avoid using powerful detergent. Don't use bleach. Avoid tumble drying. Dry in the shade.
PERFECT FOR GIFTING - Perfect gift for those that love bed sheets. Also, great for men and women, Moms and Dads, Valentine's - Mother's - Father's Day, and Christmas, and perfect to use for multiple occasions. Every single piece is perfect, giving a unique experience to your family or friends.
Brand –                  Inizio

Manufacturer –      Inizio Décor Pvt Ltd

Material –              Cotton

Colour –                 White & Navy Blue

Sku-                        QBS/39

Size –                      108 x 90 x 0.01Inch

Package Weight –   1.25 KG

Package Included – Bedsheet and 2 Pillow Covers

Country of Origin – India