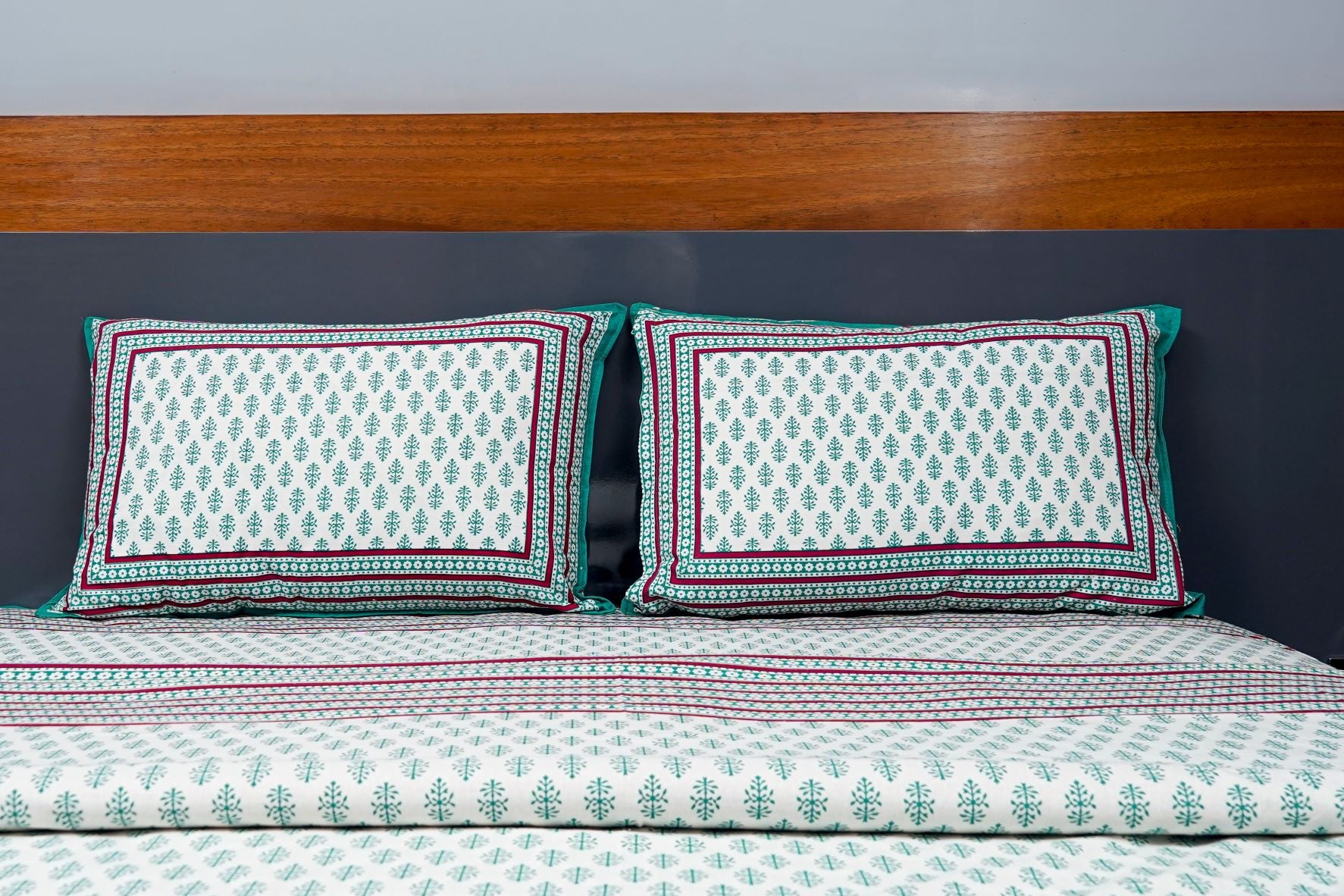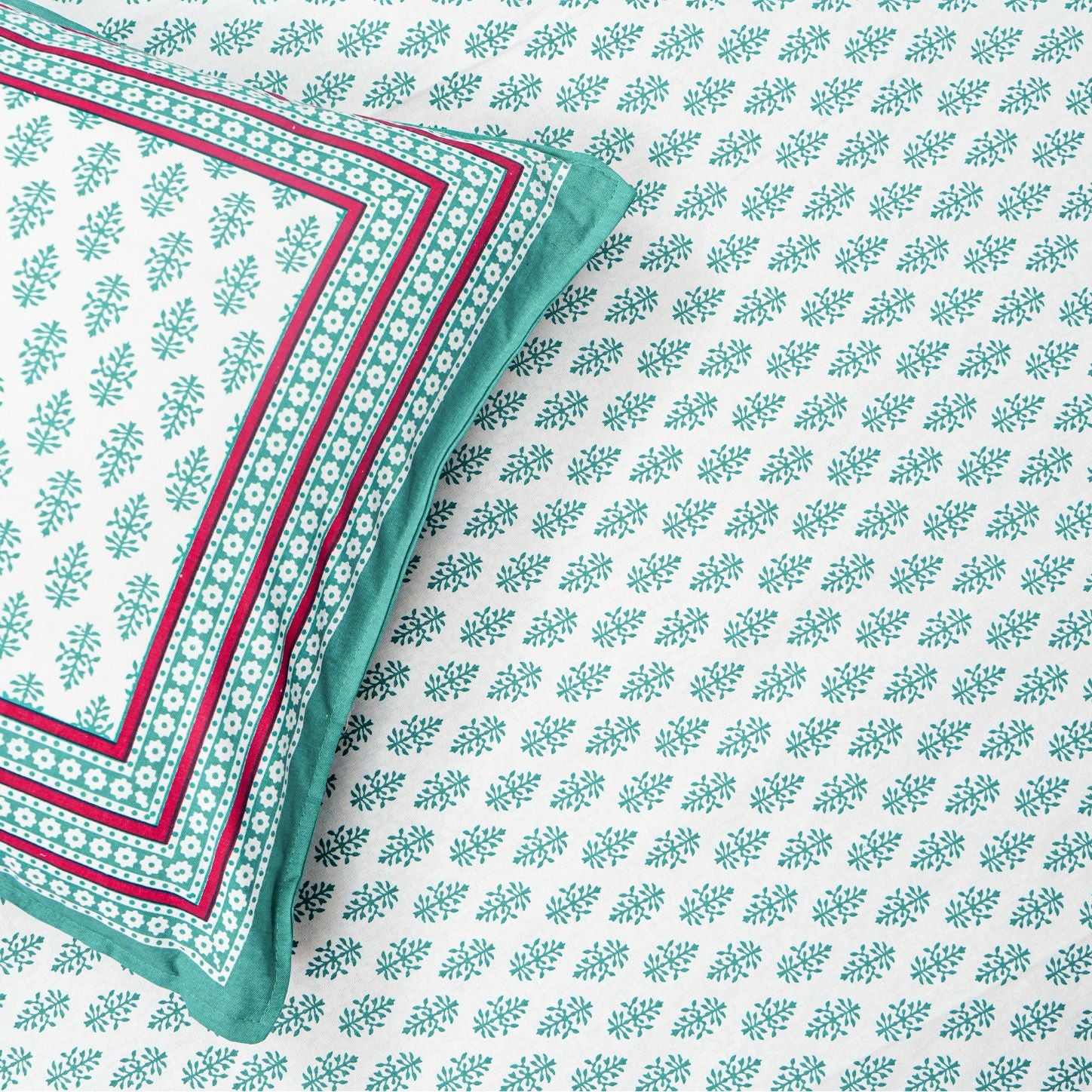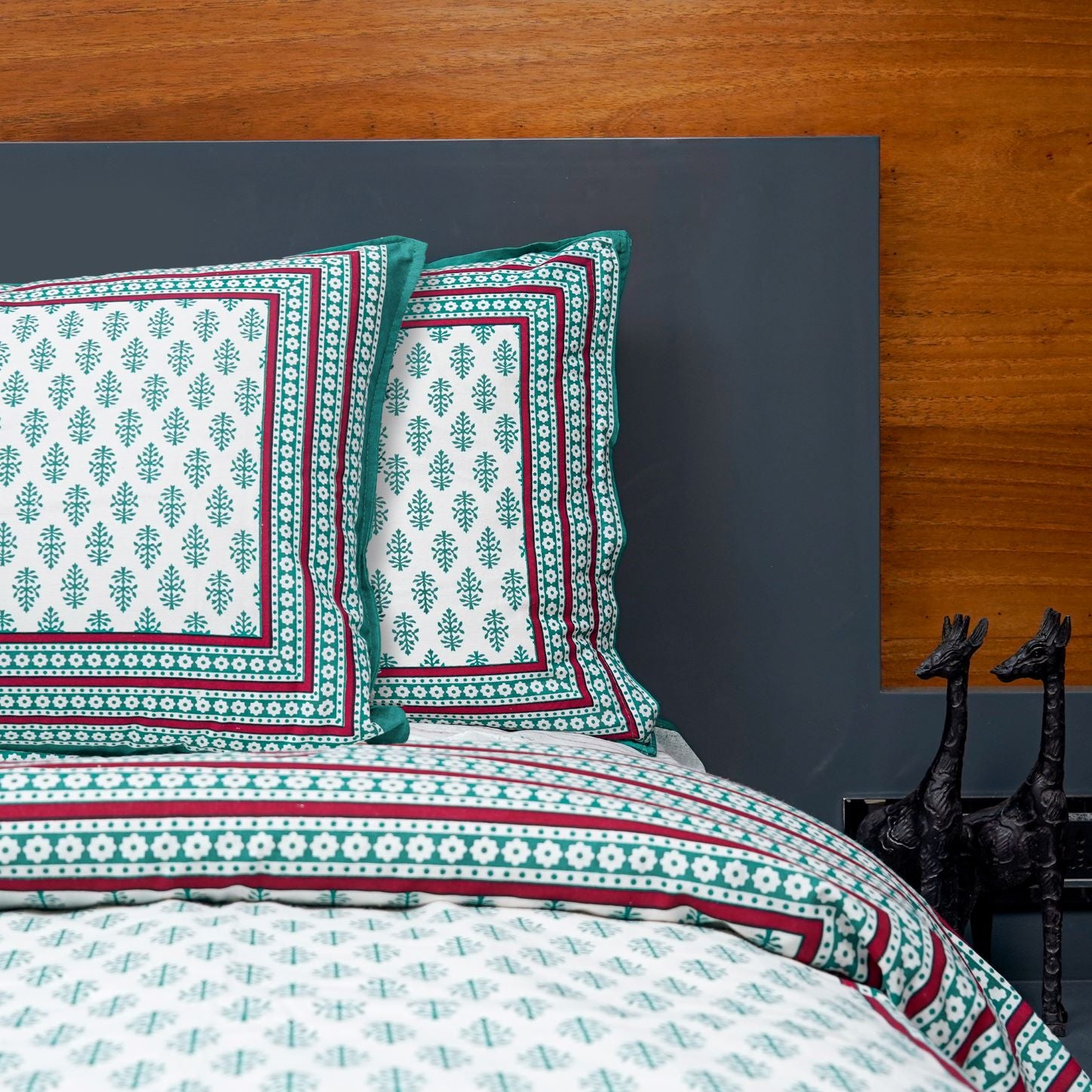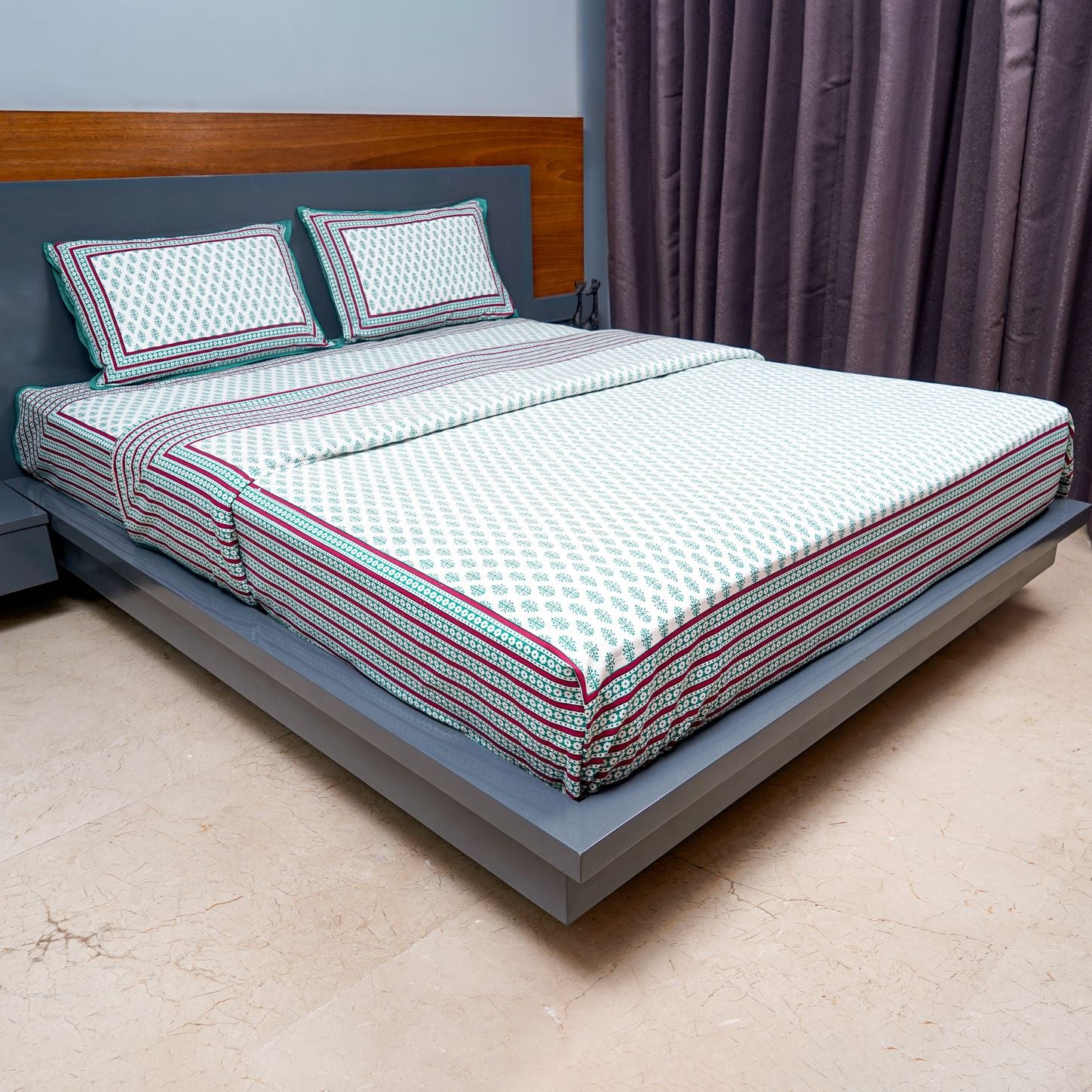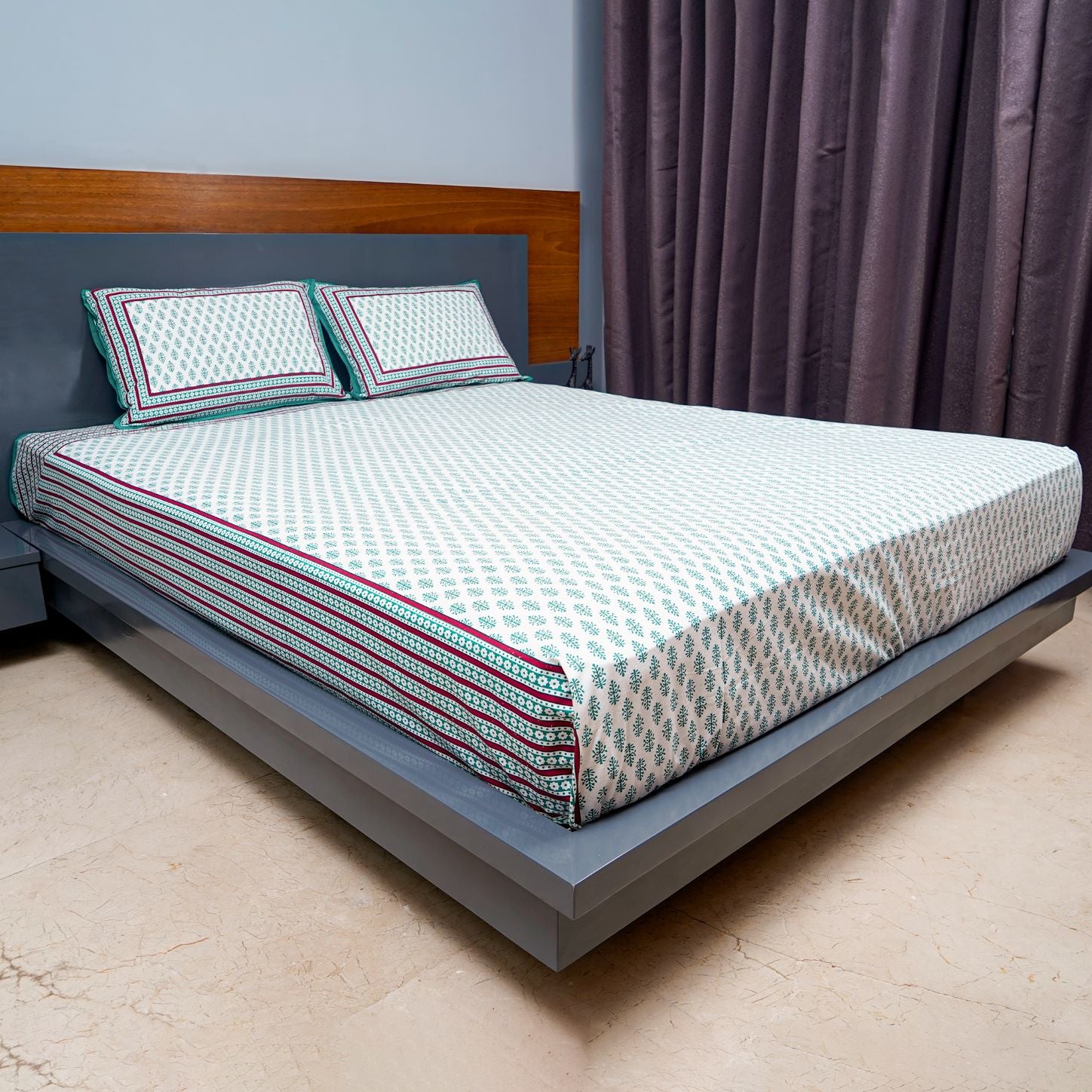 Inizio Cotton Queen Size Jaipuri Bedsheet along with 2 Pillow Covers Motif Print with Red Border Lightweight & Long Lasting Fabric Fit for All Seasons
Being from the traditional center of the country, we at Inizio Decor Pvt Ltd have always been inspired by how the traditional arts of Jaipur and Rajasthan are respected all over the world. We wanted the world to experience Rajasthani culture and become familiar with the fine handmade work that these people are capable of producing. We also wanted people to be able to appreciate the pure beauty of the craftsmen's work.

PERFECT COMFORT – With each wash, the precise cotton linen pattern on our cotton sheets makes them stronger and more durable for lasting use. Pure Cotton is softer, more breathable, and gives your skin a very pleasant touch. Our pure cotton bed sheets provide the ideal amount of softness and brightness, which makes your bed feel calming and cooling.
SURPRISE FOR YOUR LOVED ONES – Give your friends, family, and relatives this set of stylish yet traditional bedsheets as a surprise on special occasions. It makes the ideal gift for all your loved ones. This bedsheet set works well in any part of your home, including the bedroom, guest room, kids' room, vacation home, and outdoor camping.
SUITABLE FOR - The comfortable, lightweight bedsheet can be used either inside or outside. They work well for queen-size mattresses, as wall hangings, picnic bedsheets, tablecloths, bedspreads, and sofa covers, and as the ideal present for any occasion.
COMPATIBLE WITH WARM CLIMATES - For people who live in warm areas and need cooler sheets to sleep better, our queen bedding sets are ideal.
EASY TO CARE – Washable in a machine with cold water. Separately wash whites and colored items. Don't bleach. Mild Tumble Dry.
Brand –                  Inizio
Manufacturer –      Inizio Décor Pvt Ltd
Material –              Cotton
Colour –                 White & Green
Sku-                        QBS/33
Size –                      108 x 90 x 0.01Inch
Package Weight –   1.25 KG
Package Included – Bedsheet and 2 Pillow Covers
Country of Origin – India